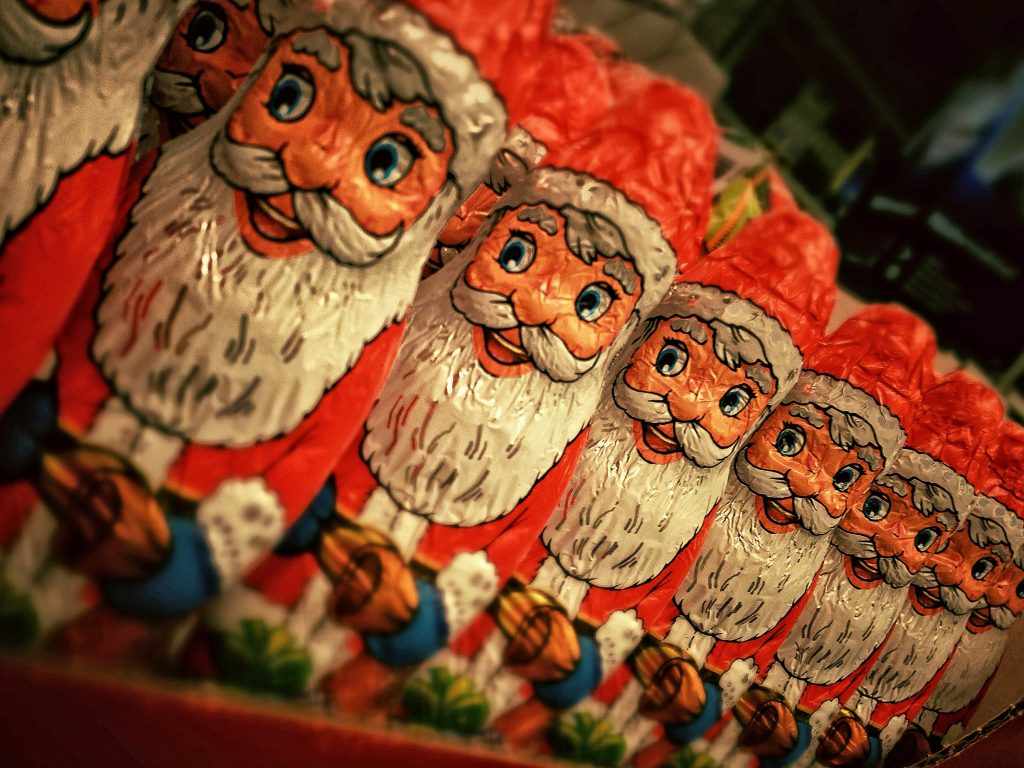 It's holiday party time! And whether you are throwing a shindig or invited to one, it's always good to have some recipes on hand for putting out for your guests or bringing along to your hosts. Here are 3 beer infused treats to bring to your next holiday party.
Not Quite Shelli's Meatballs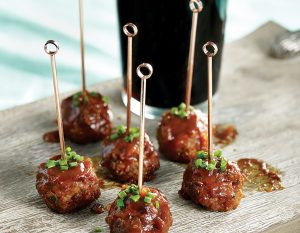 Years ago, we used to host a huge holiday party every year. It was the hit of the season, our coke machine was filled with beer, the jukebox had Christmas Carols in it and half the fun was in sending out the "hold the date invitations," we had a new theme every year.  Our guests were always great and asked what they could bring and our one rule which was: finger food only, nothing that requires utensils!  So sushi, shrimp, hot and cold hors d'oeuvres of all kinds, bread bowl dips, drunken gummy bears, pigs in a blanket, brie with hot jelly on crackers, you name it. But my favorite was always the meatballs my friend Shelli would bring in her little portable hot pot.  There was something so yummy about them, I would always ask her to make them for every neighborhood event.  Shelli is unfortunately making meatballs in heaven now, and took her recipe with her, so I had to search for a recipe to make on my own.  While I could never really replace Shelli's meatballs, this recipe for Meatballs with Stout BBQ Sauce comes pretty close and will let me share and enjoy a fond memory of my friend during the holidays.
What to do with the rest of the bag of pecans after you made the pie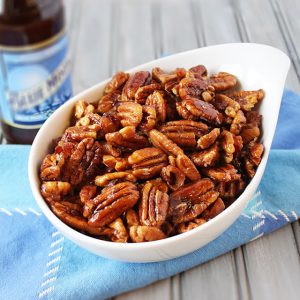 Mike always makes pecan pies for Thanksgiving. And I stress, pies in the plural form, since there are usually two pie shells in a pack and he buys the Costco size bag of nuts.  We never end up eating our way through the second one, so I thought this would be a good idea to use up the remaining nuts this year.  We will probably sub something else for the Blue Moon, maybe a St. Bernardus Wit, but I think whatever you choose, this will be a nice, party portable option for your leftover pecans! Plus- bacon! Need I say more?  Recipe and Directions.
The Gingerbread Man Grows Up!  Gingerbread Stout Cake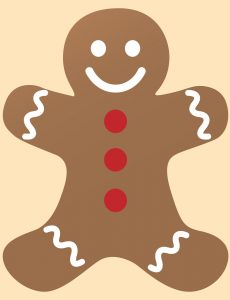 This was one of the first beer recipes I began using years ago. (Not sure where it came from so I am copying it from my handwritten copy of the recipe and printing it here. -with thanks to whoever gave it to me!)  I brought it to a party full of beer lovers and got the thumbs up. Still friends with those peeps so I guess it was as good as I remember.  As I recall, I used Old Rasputin Imperial Stout in mine, but I believe the recipe was generic so up to you where you want to go with this.
2 boxes of gingerbread cake mix (Easy to find this time of the year, so stock up on few extra if you think you want to make it again after the holidays)
2 large eggs
2 ¾ cups of stout, kept at room temperature
½ cup softened butter ( put this out when you put the beer out so they can both come to a better temp)
1 16 oz package of powdered sugar
Stir gingerbread mix, eggs and 1 and ½ cups of the stout in a large bowl until well mixed. Pour batter evenly into 2 lightly greased 8 inched square pans.
Bake at 350 for 35 minutes or until a wooden pick inserted in center comes out clean. Cool in pans on wire rack for 10 minutes. Remove from pans, and let cool on wire rack 1 hour or until completely col
Beat softened butter at medium speed with an electric mixer until creamy. Gradually add powdered sugar and remaining 1/3 cup of stout, beating until blended after each addition. Beat 1 min or until light and fluffy.
4 spread stout buttercream between layers and on top of cake. If you are really feeling creative, you can decorate the top of the cake with gingerbread cookies with cutouts of beer glasses or bottles 😊
What are your favorite holiday entertaining recipes?