Virtual Beer Tasting Hosts

Bon Beer Voyage is an award‐winning craft beer tourism and education company that was created as the beer connoisseur's answer to wine events.
A two-time winner of the Food Trekking Awards from The World Food Travel Association, Bon Beer Voyage's expertise and connections in the universe of beer and breweries has put them in the index in books such as Beer FAQ and The Good Beer Guide to Belgium.  Co- founders Ruth Berman and Mike Arra also serve as beer experts for USA Today's 10Best Reader's Choice Awards.
When the borders are open, Ruth and Mike can be found traveling the world with their guests on custom curated Beercations, tasting their way through breweries of all kinds- from microbreweries in old farmhouses to the revered breweries of Trappist monasteries,  dining on cuisine à la biére, and enjoying the culture, history and most importantly, the people in the places they visit. They have been teaching beer tasting in person for over a decade and now offer their classes online for both public and private events.
For more info about Bon Beer Voyage Tours check out  their website: www.bonbeer.com
---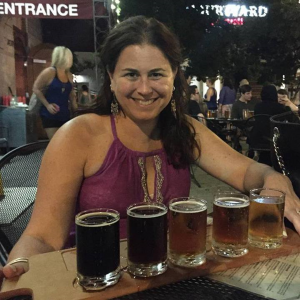 Veteran freelance journalist Tara Nurin trains her eyes, ears and typing fingers on the places where food and beverage intersects with business, culture, history, sustainability and identity. Often using liquid lubricants as her mirror to reflect broader societal trends, the Forbes beer and spirits contributor files her stories from some of the world's most colorful breweries, bars and boardrooms and appears as a frequent presenter on broadcasts and live panels hosted by entities like the Smithsonian and the Brewers Association.
Tara is a BJCP-certified beer judge and a Cicerone Beer Server. Passionate about promoting women's challenges and achievements, the former TV news reporter is publishing her first book, a history of women in beer, in fall 2021. She volunteers as the archivist for the Pink Boots Society and launched New Jersey's original beer consumer educational group for women.
---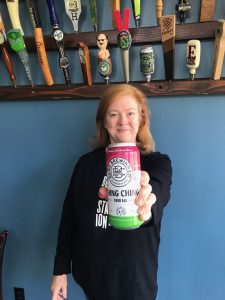 Currently co-owner of Belmont Station, an internationally renowned beer store and bar in Portland, Oregon, Lisa Morrison has worked as a craft beer evangelist since before she wrote her first beer column on Citysearch in 1997. Her beer career has taken her to many wonderful places around the world, as an award-winning beer writer, judge, instructor, event planner and even a beer talk-show host and podcaster, marrying her former life as a TV news reporter/anchor with her passion for craft beer.
Among her accomplishments: Lisa co-founded Oregon Craft Beer Month and Portland Beer Week, and the Sasquatch Brew-Am, an annual golf tournament that raises money for scholarships for brewers. She was on the founding and scholarship boards for the Pink Boots Society, an organization for women in the beer industry, and was co-founder of Barley's Angels, an organization created to help women consumers learn more about beer that now has chapters around the world. Lisa is a proud Knight of the Brewers Paddle in Belgium. And, yes, that is a thing. 😊