Here are just a few beer festivals and beer events that we are participating in or supporting in the near future. Any insider beer deals we have will be listed here as well, we hope you will take advantage of them.  Cheers!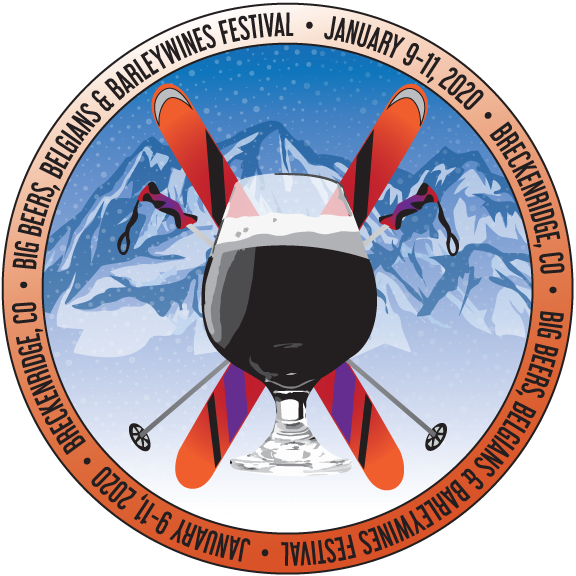 20th Anniversary
January 9 – 11, 2020
2020 Featured Brewmasters
We are super excited to announce our 20th Anniversary Featured Brewmasters! These two outstanding brewers + brewery owners will be hosting the Traditional Brewmasters' Dinner on Thursday night and will be offering two joint educational seminars on Saturday afternoon.
Neil Fisher of WeldWerks Brewing Co. in Greeley, Colorado will be taking the helm with Troy Casey of Casey Brewing & Blending in Glenwood Springs, Colorado for 2020.
Both Neil and Troy are Big Beers veterans, having  presented for our educational seminars over the years and poured for you at the Commercial Tasting.
Neil moved forward with the opening of WeldWerks based on winning gold medals at our Big Beers, Belgians & Strong Ales Homebrew Competition five years ago also, which we think is pretty cool!
In addition to our 2020 Featured Brewmasters, we are psyched to announce that Matt Lincecum of Fremont Brewing and Phil Markowski of Two Roads Brewing Co. will be hosting the Small Plates & Craft Beer Pairing event on Friday afternoon at Sauce on the Maggie.
Both dining events & seminars will be ticketed individually and as packaged when tickets go on sale September 3 & 4th. 
 
We look forward to celebrating with you in Breckenridge!
More Info on the 2020 Big Beers Belgians & Barleywines Festival can be found on https://bigbeersfestival.com/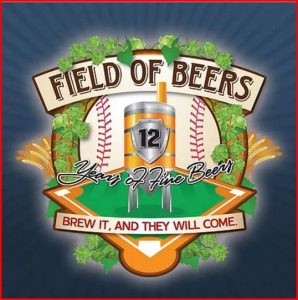 and the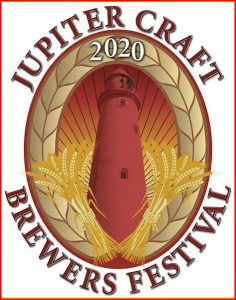 14th Annual
Jupiter Craft Brewers Festival
at ROGER DEAN STADIUM
Saturday January 25th, 2020
1-5 pm
Join us Saturday, January 25th, 2020, from 1-5 pm at the Roger Dean Chevrolet Stadium located in beautiful Jupiter, FL. There's no better way to experience the ever-growing world of craft brewing. Guests will sample and savor brews from some of South Florida's as well as the nation's finest breweries. With paid admission and proper identification (stating you are 21 years of age or older) guests will enjoy unlimited samples of the brews. All this while listening to some of the best local entertainment around!
​Please note: No strollers, backpacks or dogs allowed, and only paying patrons over the age of 21 will be admitted. 
In the past 13 years, the festival has come a long way.  Thank you all for your support and great energy throughout.  We will once again be having Craftoberfest – where craft beer meets Octoberfest! Click here for more. 
Brewers
During the Jupiter Craft Brewers Festival we will have over 50 brewers and over 175 craft beers for your enjoyment. We have local, regional and national talent. Your favorites are sure to be found, and no doubt you'll walk away with some new favorites on your list. Ales, lagers, light to dark and everything in between. It truly is the best day of the year so far.
​
Silent Disco
Come get your groove on at our Silent Disco! Not sure what it is? Stop by to see and listen closely! But be sure to bring your dancing shoes- our rockstars are hard to resist!
Live Music
Sit back and relax and enjoy our live music on the green by local talents Jeff Margel and Friends and Hot Pink.

Best of the Belgians Beer Fest

Sat. Feb 8, 2020 2:00pm – 5:00pm EST
South County Civic Center
16700 Jog Road   
Delray Beach, FL 33446
2nd Annual Best of the Belgians
Boca Ballet Theatre Company, in partnership with Barrel of Monks Brewing is PROUD TO PRESENT AN EVENT FEATURING AN AMAZING COLLECTION OF BELGIAN-MADE AND BELGIAN-STYLE BEERS FOR YOUR ENJOYMENT.
WE WILL HAVE MANY OF THE VERY BEST BELGIAN BEERS, AS WELL AS A COLLECTION OF BELGIAN-STYLE BEERS MADE BY BOTH NATIONAL AND LOCAL BREWERIES. THE EVENT IS HELD INDOORS (RAIN OR SHINE) AND WILL FEATURE LIVE MUSIC AND A COMFORTABLE ATMOSPHERE. FOOD TRUCKS WILL BE AVAILABLE FOR YOUR EATING ENJOYMENT.
COME MEET BELGIAN BREWERS AND LEARN ABOUT AND ENJOY SOME OF THE BEST BEERS IN THE WORLD!
SATURDAY, FEBRUARY 8TH
GENERAL ADMISSION TICKETS 2:00-5:00PM
($40) BEFORE JAN. 9, 2020
($50) AFTER JAN. 9, 2020
INCLUDES:
ALL YOU CAN DRINK (2 OZ POURS) AND A FESTIVAL GLASS.
VIP TICKETS 1:00-5:00PM ($90)
INCLUDES:
GA TICKET ITEMS
1 HOUR EARLY ADMISSION
SPECIAL VIP-ONLY BEERS
A PRIVATE AREA WITH BELGIAN-THEMED FOOD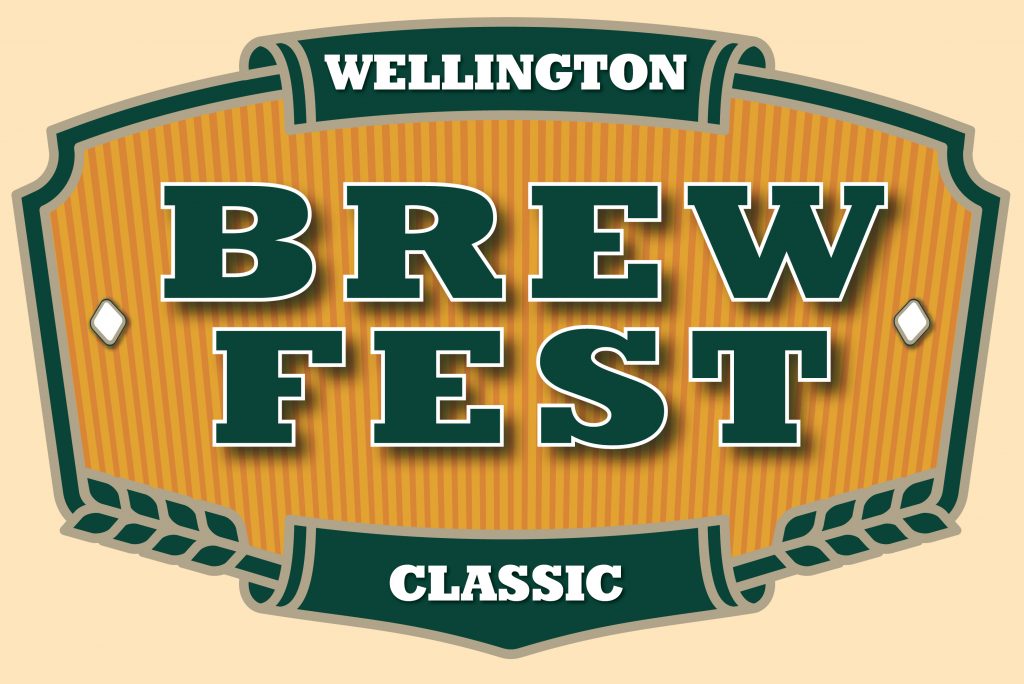 Wellington Classic Brew Fest Returns This February
Sample a wide variety of craft beers and hard ciders at the 2nd Annual Wellington Classic Brew Fest, hosted by the Village of Wellington in conjunction with BrewFest Partners on Saturday, February 8, 2020. The event takes place from 3:00 PM to 6:00 PM in Wellington's Town Center (12150 Forest Hill Boulevard), with early access VIP ticket-holder entry at 2:00 PM.
 
Guests, 21 and over only, will enjoy an impressive array of craft brews and hard ciders from Florida and beyond, accompanied by an assortment of food trucks and other craft beer-centric games, live music, and entertainment.
 
Tickets go on sale Friday, November 1st and can be purchased in advance online through Eventbrite at www.eventbrite.com/e/wellington-classic-brew-fest-2020-tickets-76074752633 (a service fee applies). Ticket quantities are limited. All ticket purchases, including day of sales, are subject to availability.
 
Ticket packages include:
VIP Pass Admission, $65
$70 day of event
Advance purchase sales end
February 7th, at midnight,
or when sold out
Early Admission at 2 PM

Exclusive sampling of limited release VIP beers

Commemorative pint glass upon exit from the event

General Admission
$45 in advance
$50 day of event

Gates open at 3 PM
Unlimited sampling
Commemorative pint glass upon exit from the event

Designated Driver, $10
Unlimited soda and water
Purchase online or at gate
Commemorative pint glass upon exit from the event
For more information on the event, including breweries, event FAQs and more visit www.wellingtonclassicbrewfest.com.
 
Follow Wellington Classic Brew Fest on Facebook at  facebook.com/WellingtonClassicBrewFest for future event notices and updates.
 
As another way to stay informed on the latest news and updates from the Village, residents are invited to sign up for Wellington information and updates at www.wellingtonfl.gov/Newsletter.
 
For information about other Wellington programs, events, activities, and updates, please visit www.wellingtonfl.gov or watch WellingtonTV for the latest happenings.

As a thank you and special gift for your support, Bon Beer Voyage is teaming up with Uber, so you can ride with ease on us when you go to these Festivals!

To get your first Uber ride free (up to $15), sign up at http://get.uber.com/go/bonbeer , or download the app, and enter the promo code BONBEER.

Uber is an app that allows you to request a ride with the tap of a button. Drivers arrive curbside in just minutes, you can track the arrival of your ride on your phone, and payment is charged directly to your credit card on file.

They have Black Cars, SUVs, and their low cost option, uberX is about 1/2 the price of a TAXI! Have your friends signup to use the Fare Split tool and make riding even more affordable!

Not sure how to Uber? It's easy!

iPhone, Android, Windows Phone, or Blackberry:

Download the app

Select your pick up location

Request a ride

Questions? Contact t.uber.com/support!
.
Past Festivals

8th Annual Delray Beach Craft Beer Fest
Friday May 10, 2019 
Old School Square Pavilion 
51 N. Swinton Ave
Delray Beach, FL 33444


The First Annual St. Augustine Craft Brewers' Festival!
May 11, 2019
1-5 pm
Fountain of Youth Archaeological Park
11 Magnolia Ave – St Augustine, Fl


Brew at the Zoo
Saturday April 6th
6-10pm
1301 Summit Boulevard
West Palm Beach, Florida 33405-3035
Palm Beach County's most unique craft beer festival, Brew at the Zoo, presented by FPL SolarNow, returns April 6th!
Advance tickets required.  Tickets will NOT be sold at the door. This will be a SOLD OUT Event!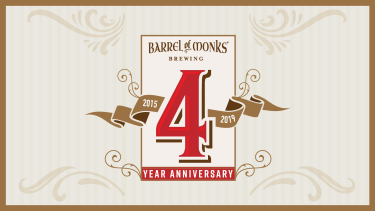 Barrel of Monks 4th Anniversary Party
& Beer Fest
Saturday March 30, 2019 
1- 5pm
1141 S Rogers Cir #5
Boca Raton, FL 33487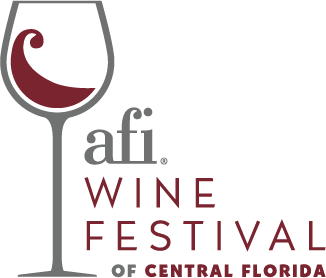 Florida Brewers Guild Fest
Saturday March 2nd 2-5pm
Tampa, Florida
Tampa Bay Beer Week is back and the
Florida Brewers Guild wants to celebrate with you!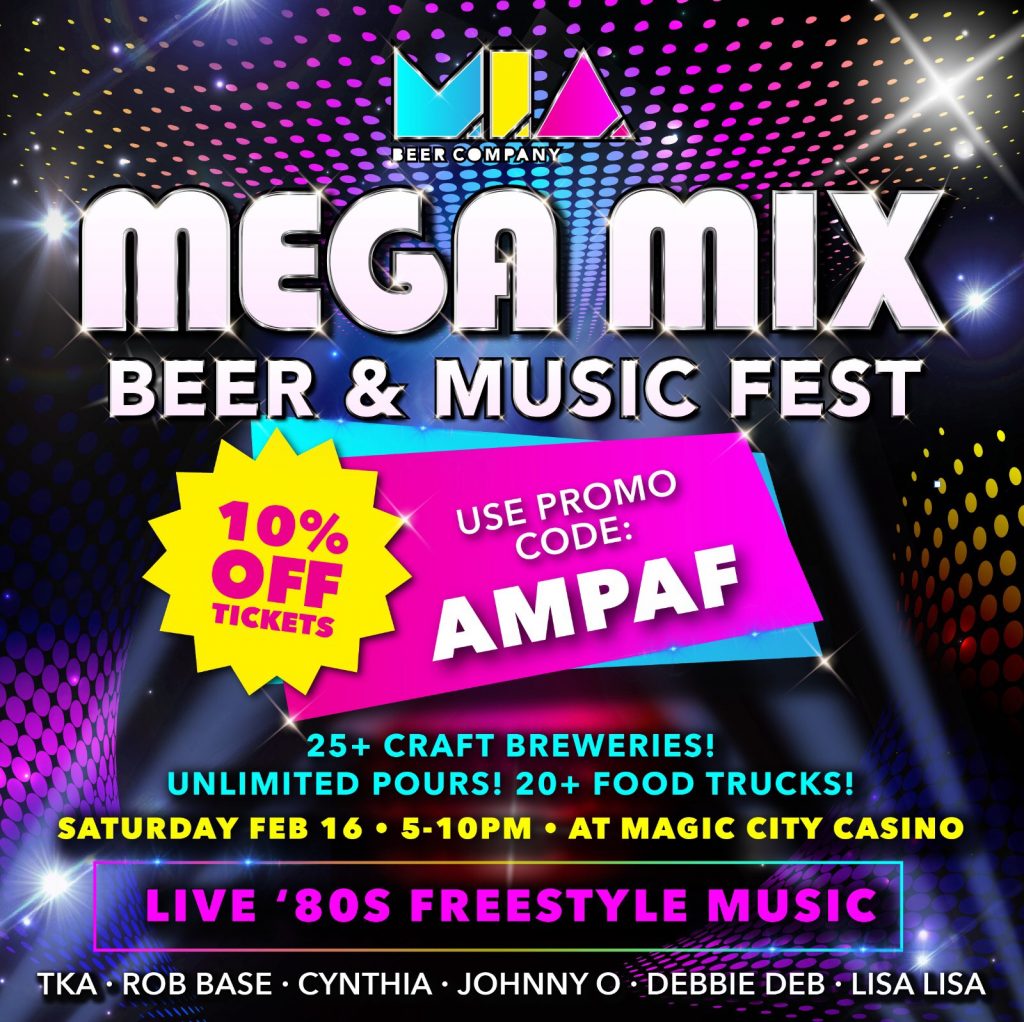 Mega Mix Beer & Music Fest
Saturday February 16, 2019 
5-10pm
at
Magic City Casino Amphitheater 
450 NW 37th Avenue, Miami, FL 33125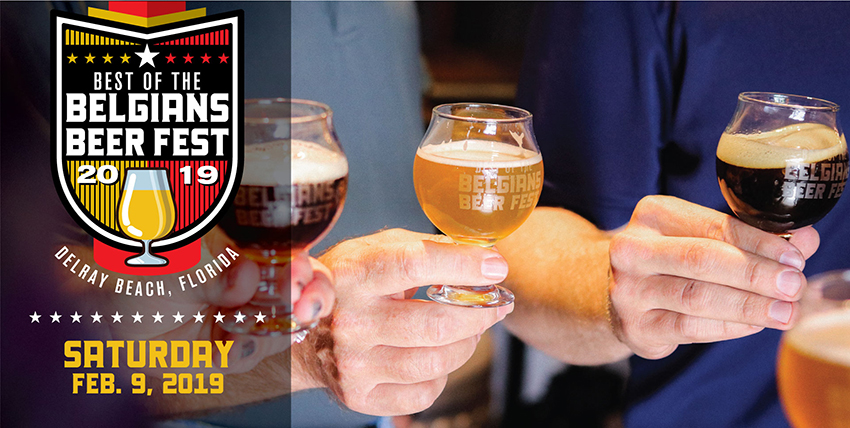 Best of the Belgians Beer Fest
Sat. Feb 9, 2019 2:00pm – 6:00pm EST
South County Civic Center
16700 Jog Road   
Delray Beach, FL 33446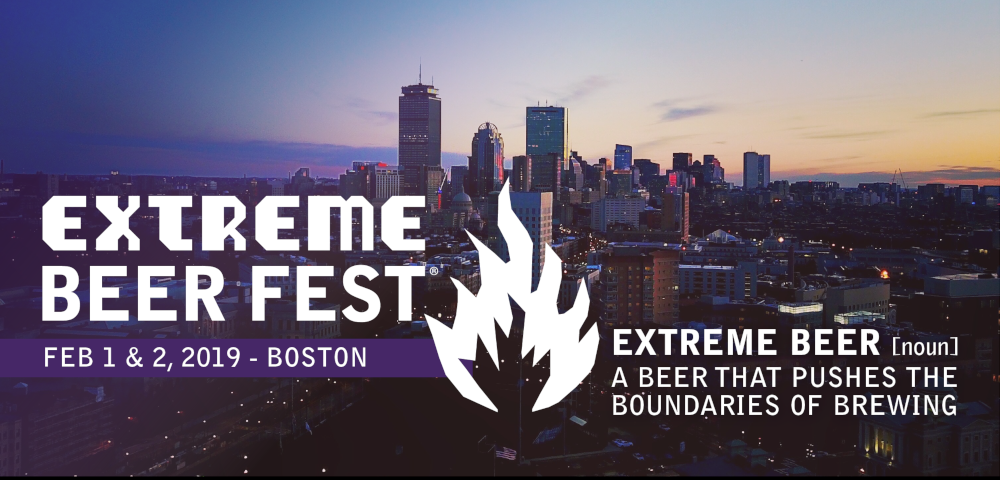 the 16th annual Extreme Beer Fest will be held on
February 1 & 2, 2019
at the Seaport World Trade Center in Boston, Mass.


and the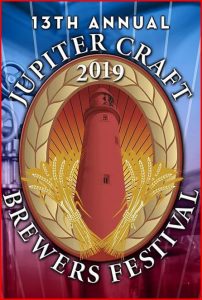 13th Annual
Jupiter Craft Brewers Festival
at ROGER DEAN STADIUM
Saturday January 26th, 2019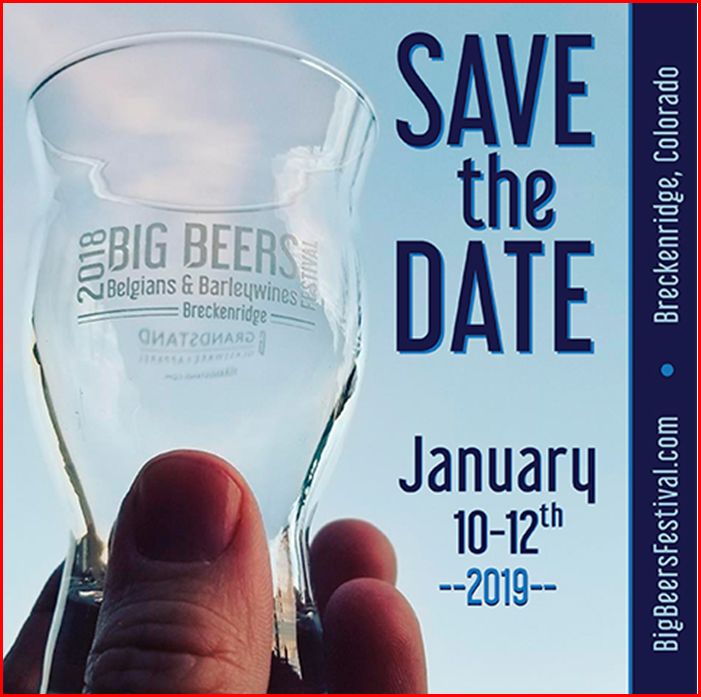 Big Beers, Belgians & Barleywines Festival


January 10 – 12 , 2019
Breckenridge, Colorado
8th Annual North American Belgium Beer Fest

July 13 -14, 2018
Westland, Michigan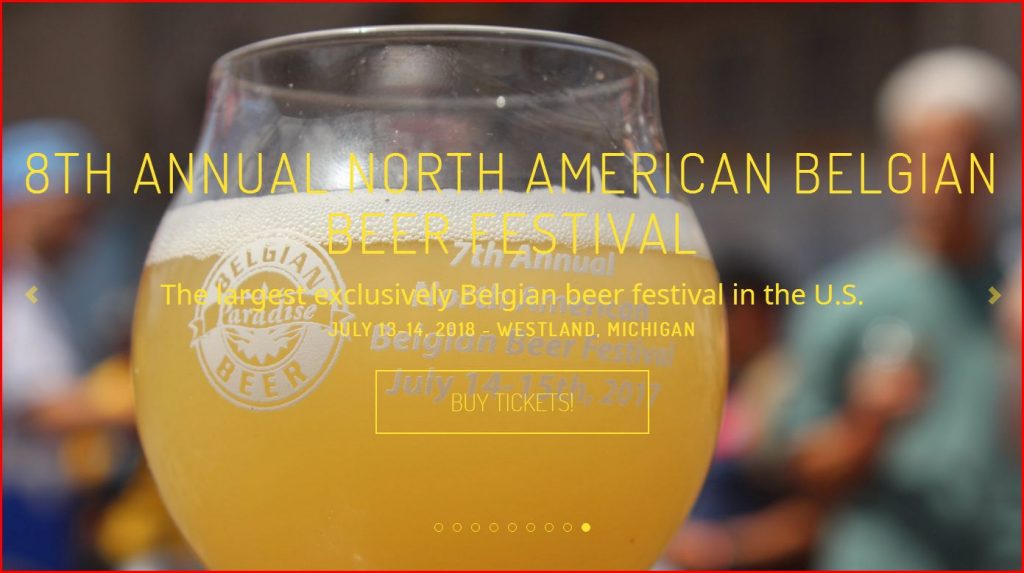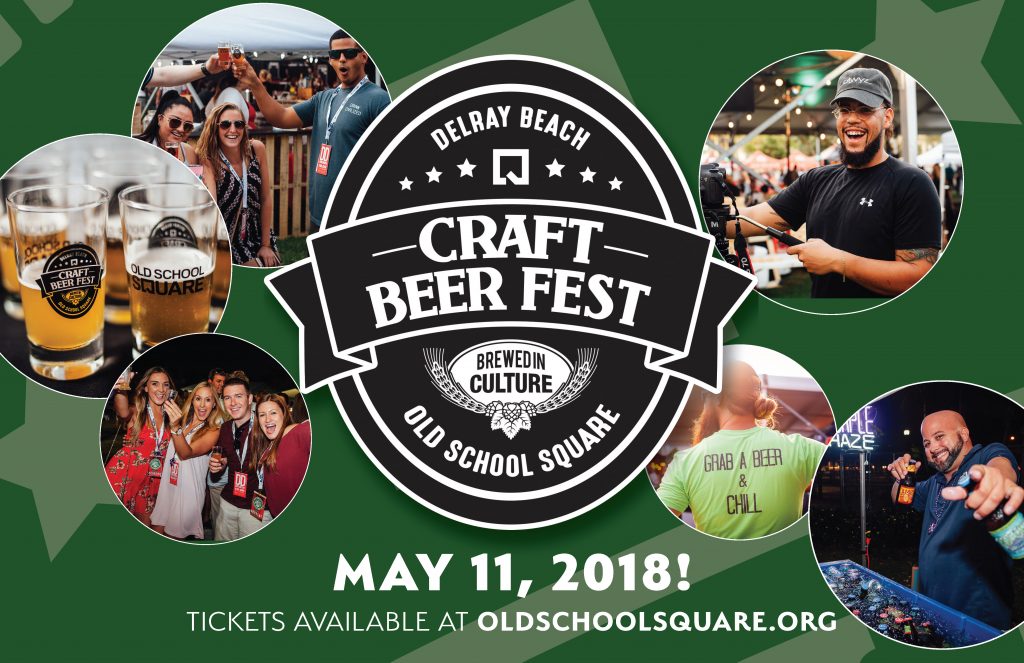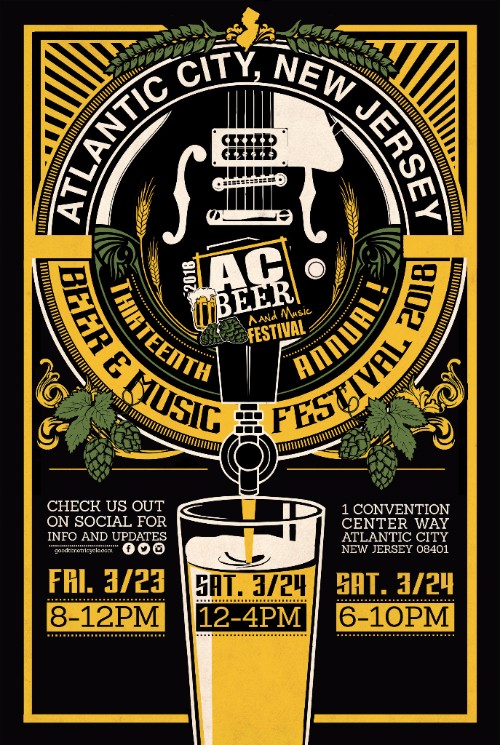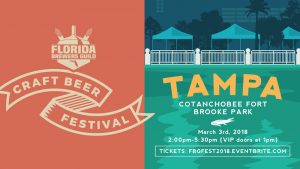 Tampa Bay Beer Week is back and the Florida Brewers Guild wants to celebrate with you!

14th ANNUAL BREWER'S BALL


SERVED UP BY THE BEER INSTITUTE AND PRESENTED BY BAKER TILLY
March 3, 2018
7:00 pm
National Building Museum
401 F Street NW
Washington, DC 20001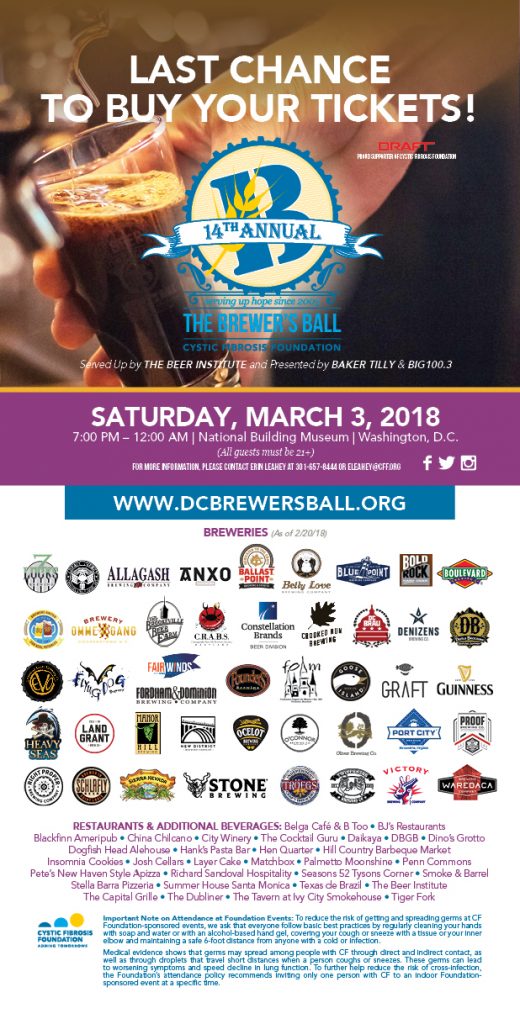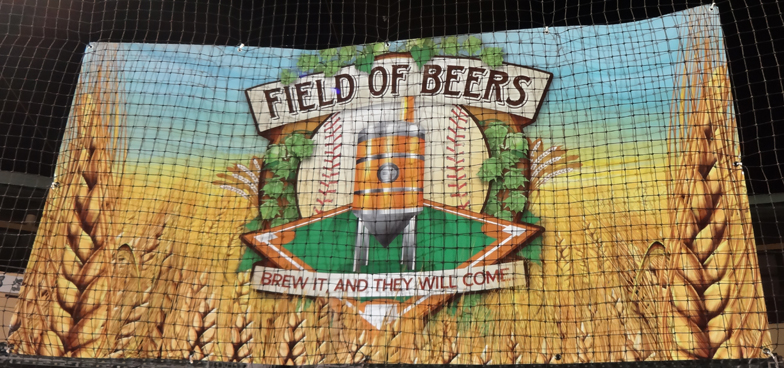 and the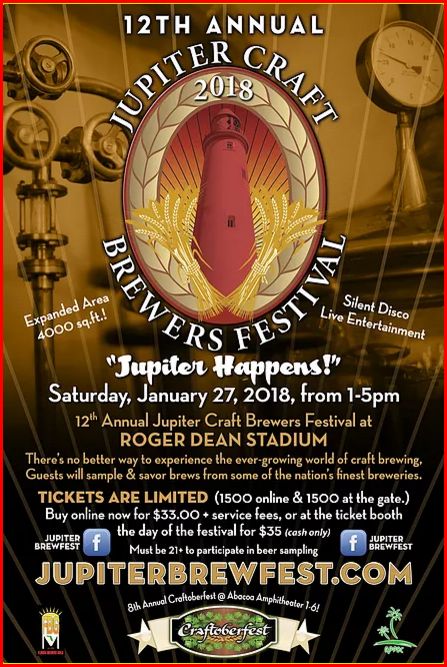 12th Annual


Jupiter Craft Brewers Festival


at ROGER DEAN STADIUM
Saturday January 27th, 2018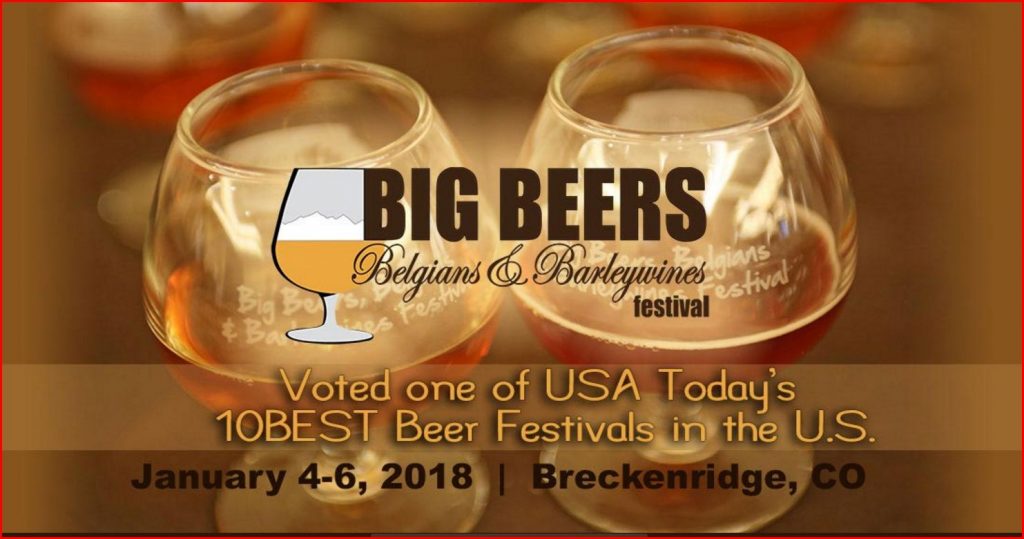 The Big Beers, Belgians & Barleywine Festival
January 4th – 6th, 2018
Breckenridge, Colorado

Saturday, August 19, 2017 from 1:00 PM to 4:00 PM (EDT)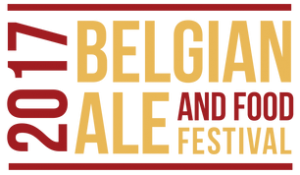 Miami Valley Golf Club
Saturday, July 29, 2017


Mystic Blue Craft Brew Cruise
Sunday, July 23 at 12:30 PM – 3:30 PM
Chicago, IL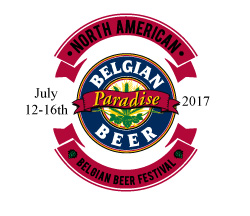 July 14 -15, 2017
Westland, Michigan
The largest exclusively Belgian beer festival in the U.S.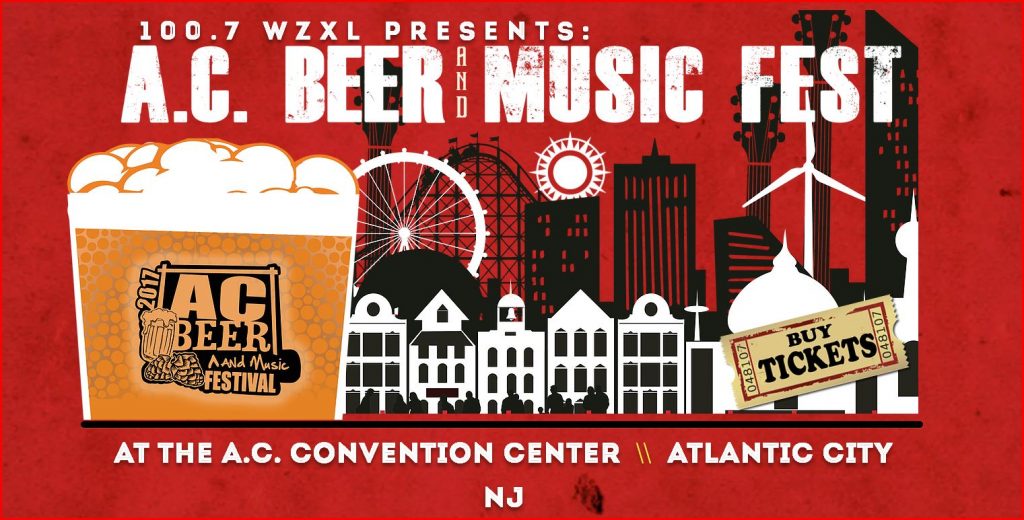 FRIDAY, MARCH 10, 2017
6:30 – 10:00 PM
Benefiting The Alliance For Independence
For More Information
863.665.3846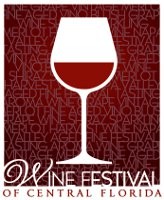 Fri, Mar 24, 2017 & Sat, Mar 25, 2017
Crowne Plaza Resort, One Resort Drive, Asheville, NC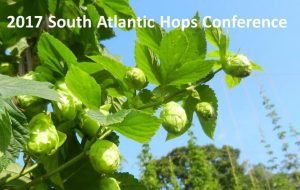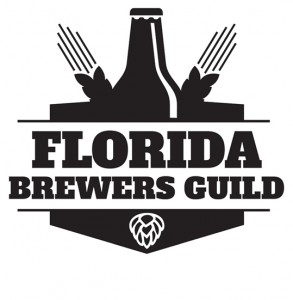 February 4, 2017 | 2:30–6:30pm |
Mighty Midway at the Minnesota State Fairgrounds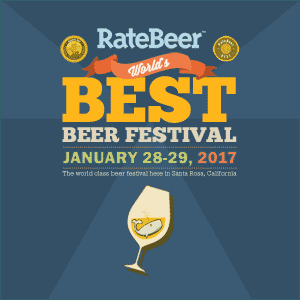 RATEBEER BEST BEER FESTIVAL



SAT JAN 28, 2017
Sonoma County Fairgrounds
Santa Rosa, California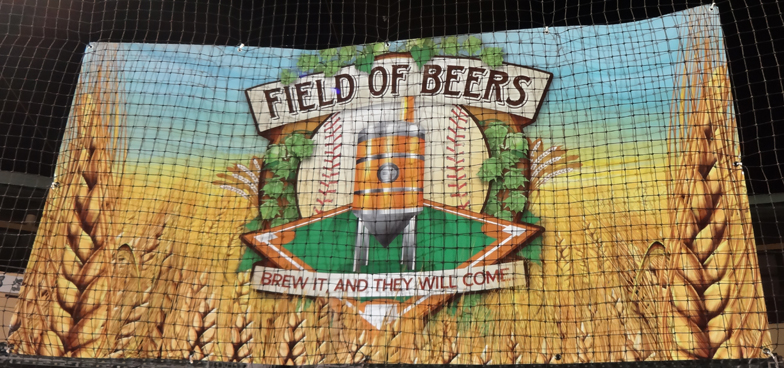 and the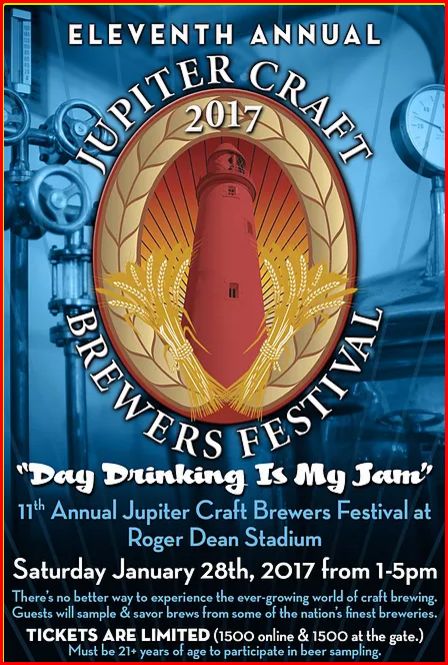 11th Annual


Jupiter Craft Brewers Festival


at ROGER DEAN STADIUM
January 28th, 2017


 Asheville's 10th Annual
Winter Warmer Beer Festival!
January 21, 2017, from 3:00 – 7:00pm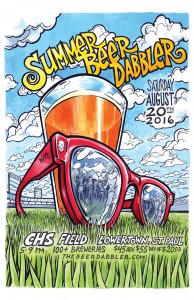 August 20, 2016 || 5–9pm || CHS Field


Craft Beer Bash  
Saturday, August 13, 2016
5:00pm – 8:00pm
PGA National Conference Center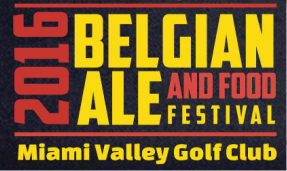 Saturday, July 30th, 4pm – 7pm
MIAMI VALLEY GOLF CLUB
3311 Salem Avenue Dayton, OH 45406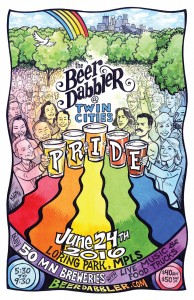 June 24, 2016 || 5:30–9:30pm || Loring Park, Minneapolis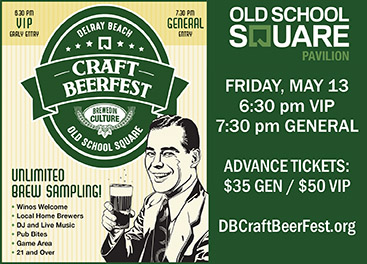 Delray Beach Craft Beer Fest
Friday May 13, 2016
Saturday  April 30th & Sunday May 1st

Visit the Craft Beer Pavilion, at the Philly Travel & Culinary Expo, & Sample Beers from Over 30 Different Breweries! Plus, enjoy samples of Cabot cheese to take your flavor profiles to another level.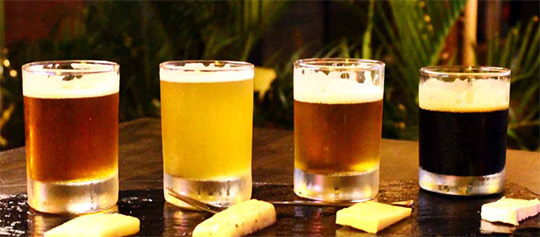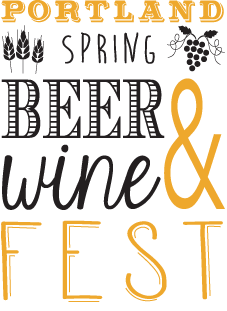 The 22nd annual Portland Spring Beer and Wine Fest is happening
March 25th and 26th, 2016


Florida Brewers Guild Craft Beer Festival
at Cotanchobee Park in downtown Tampa
March 5th 2-5pm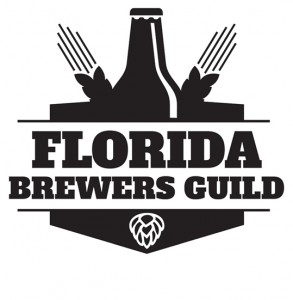 FRIDAY, MARCH 11, 2016
6:30 – 10:00 PM
For More Information
863.665.3846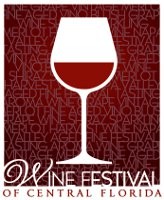 2016 Tailspin Ale Fest
Louisville's Winter Warmer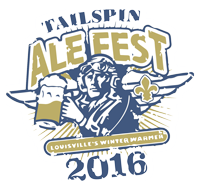 at
Louisville Executive Aviation Center at Bowman Field
February 20, 2016 3:00 PM

The largest exclusively Belgian beer festival in the U.S.


Westland, MI
Saturday, Feb 13th 2016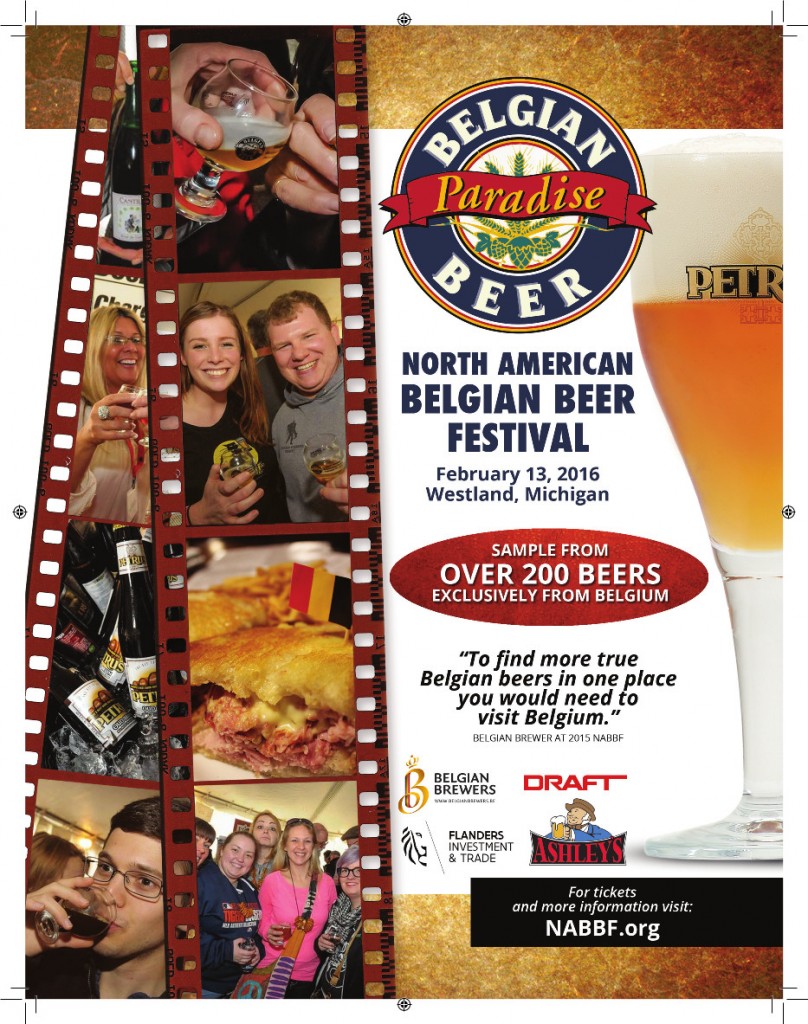 &

Westland, MI
Friday, Feb 12, 2016 – 6:00 PM to 9:30 PM

January 29th and 30th, 2016

10th Annual Jupiter Craft Brewers Festival
at ROGER DEAN STADIUM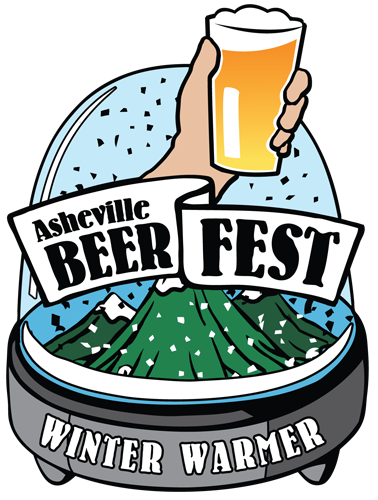 Saturday, August 8, 2015 from 4:00 PM to 8:00 PM

Although we won't be able to make either the Alpine Bierfest or the Milwaukee Firkin Fest, we are lucky enough to have one of our Beer Voyagers, Jodi, at the Barley's Angel's booth where she can answer questions about her experience beercationing with us and you can enter to win this year's Amsterdam to Bruges Beercation Giveaway!



Milwaukee, WI
VIP OPENS AT NOON – GENERAL ADMISSION OPENS AT 1:00 P.M.
Milwaukee Firkin Fest
Saturday July 18th, 2015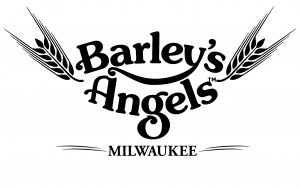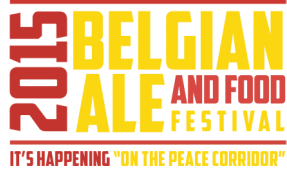 Delray Beach Craft BEER FEST

When: Friday, May 8, 2015
6:30‐7:30 pm (VIP access only)
7:30‐10:30 pm (General Admission)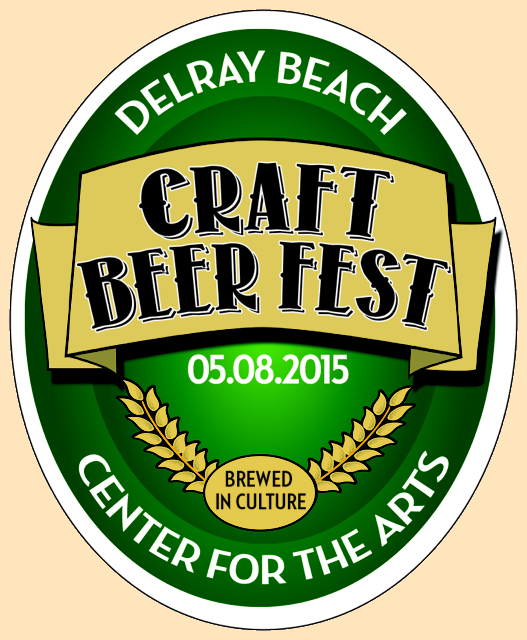 Barrel of Monks Grand Opening Tapstravaganza!
Barrel of Monks Brewing
1141 S Rogers Circle #5 Boca Raton, Fl 33487

March 20 & 21, 2015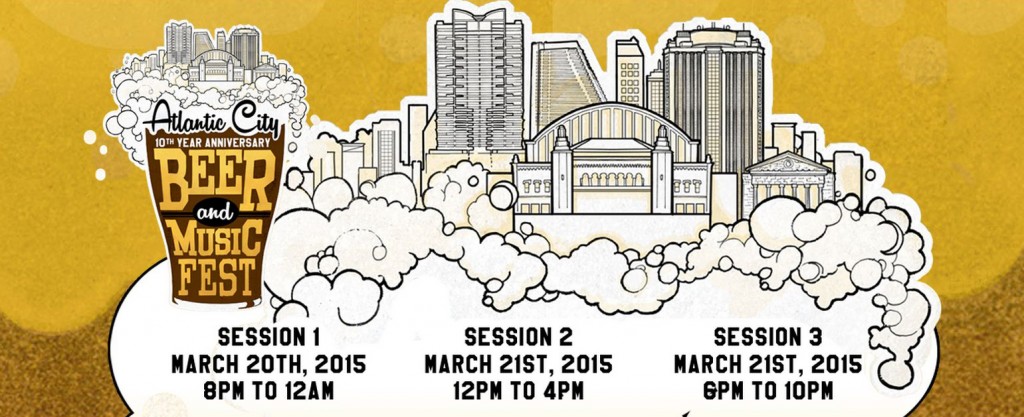 FRIDAY, MARCH 20, 2015
6:30 – 10:00 PM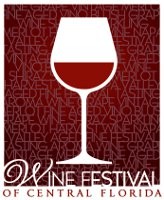 The Brewers Ball
March 7, 2015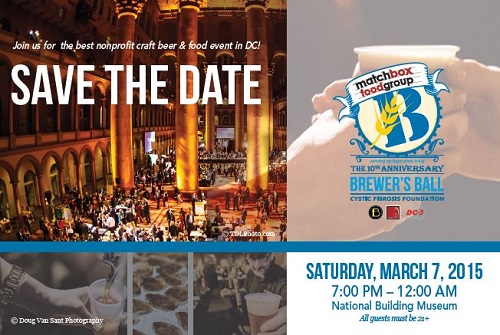 Field of Beers and the
January 23rd and 24th, 2015

9th Annual Jupiter Craft Brewers Festival
at ROGER DEAN STADIUM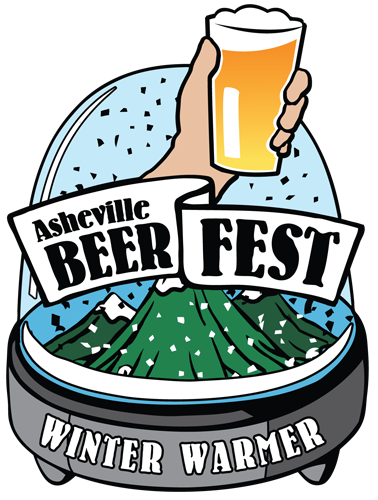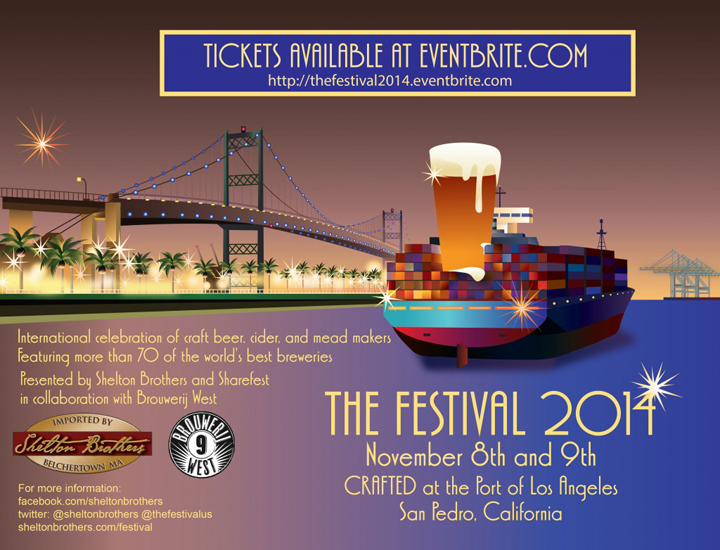 Stop by the Bon Beer Voyage/Draft Magazine Booth and


Enter to Win a Beercation to Belgium at the




Treasure Coast Beer Fest


Nov 14 – 15 , 2014

Schedule of Events:
November 14th 6-9pm
The River of Beers
November 15th 1-5pm
Craft Beer Festival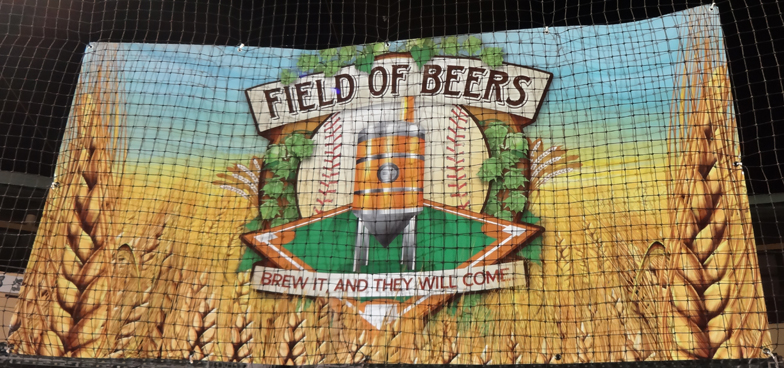 ---
2014 Wine Festival of Central Florida – Benefitting The Alliance For Independence  

Friday, March 14, 2014 6:30 – 10:00 PM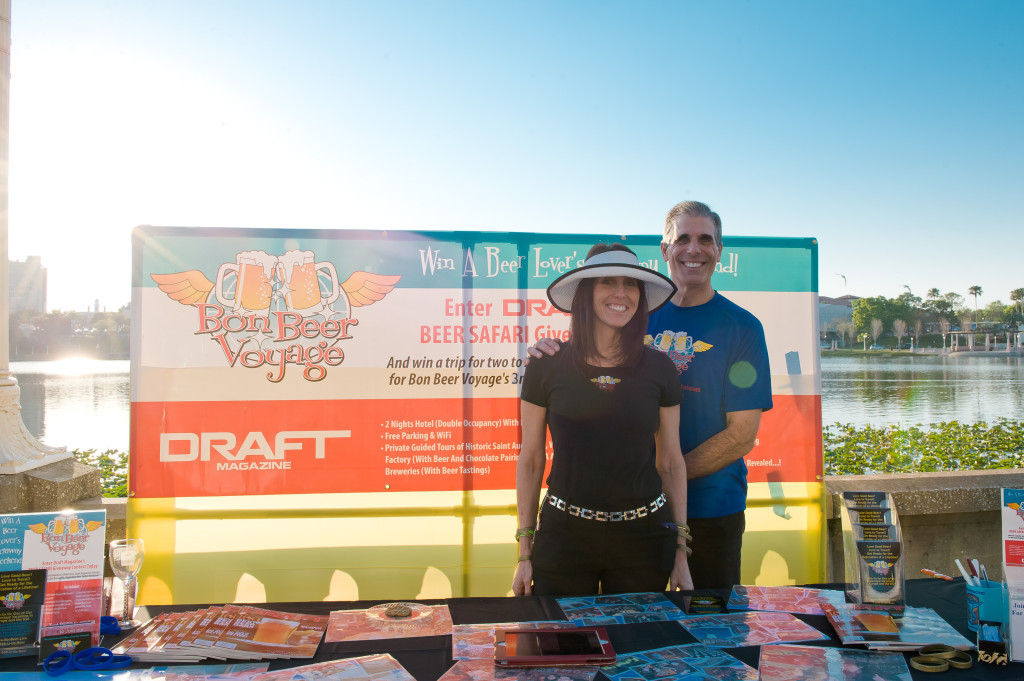 April 4th & 5th, 2014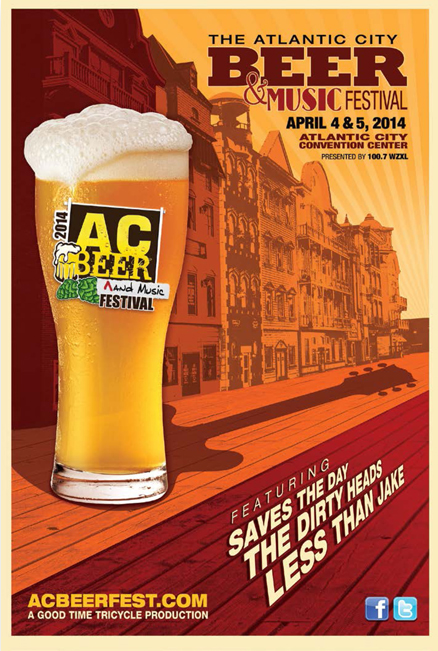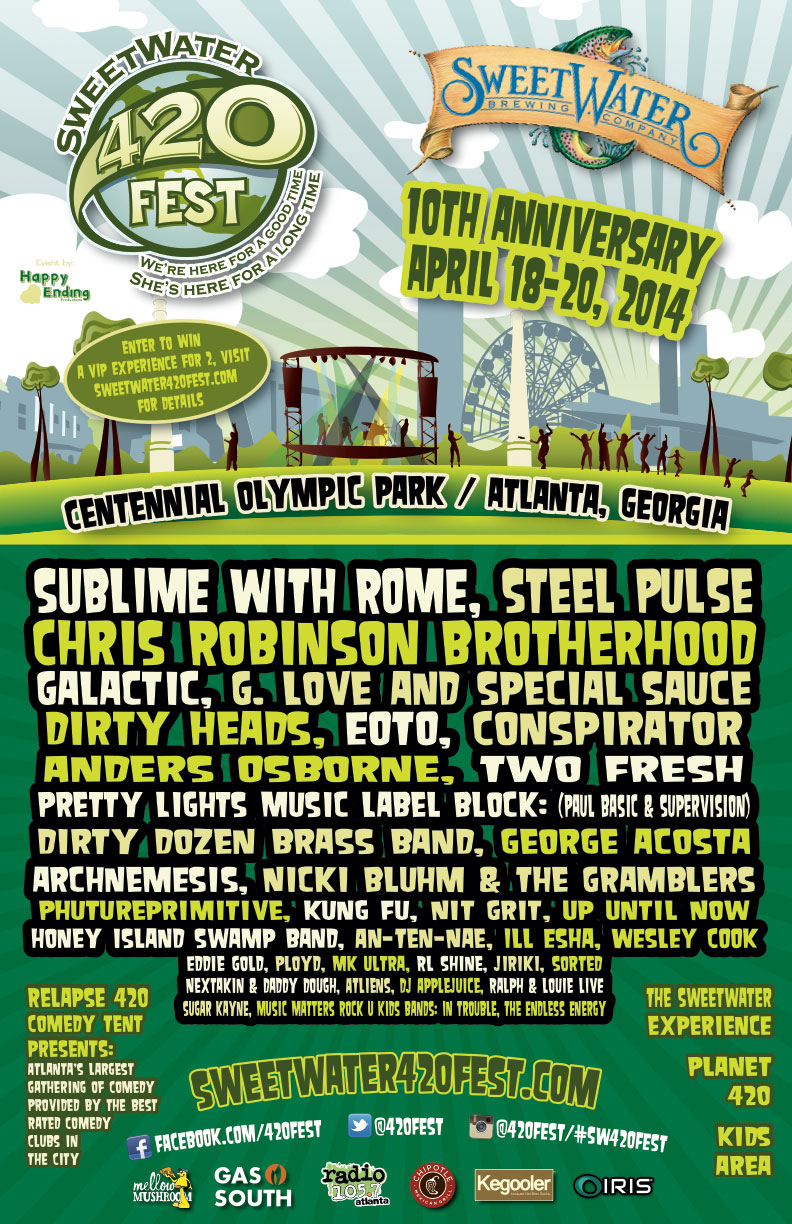 ---

---
VIP Opening of Beer 360 –
Miami's first Craft Beer Bar & International Steakhouse
---
World of Beer Coconut Creek
4th Anniversary Block  Party
Saturday June 28th All Day Long!

---

MIAMI VALLEY GOLF CLUB 
3311 Salem Avenue Dayton, OH 45406
Saturday, July 12, 2014, 4pm – 7pm
---