If there was such a thing as a Zythobibliophile, I would be the posterchild.  I love beer books and am so thankful that we are now able to purchase audio or kindle versions for many of them, because frankly, I've run out of shelf space!
With the holidays rapidly approaching, I thought I'd share a few new beer-centric books to add to your shopping list for your beer loving friends… or yourself!
Tara Nurin – a Woman's Place is in the Brewhouse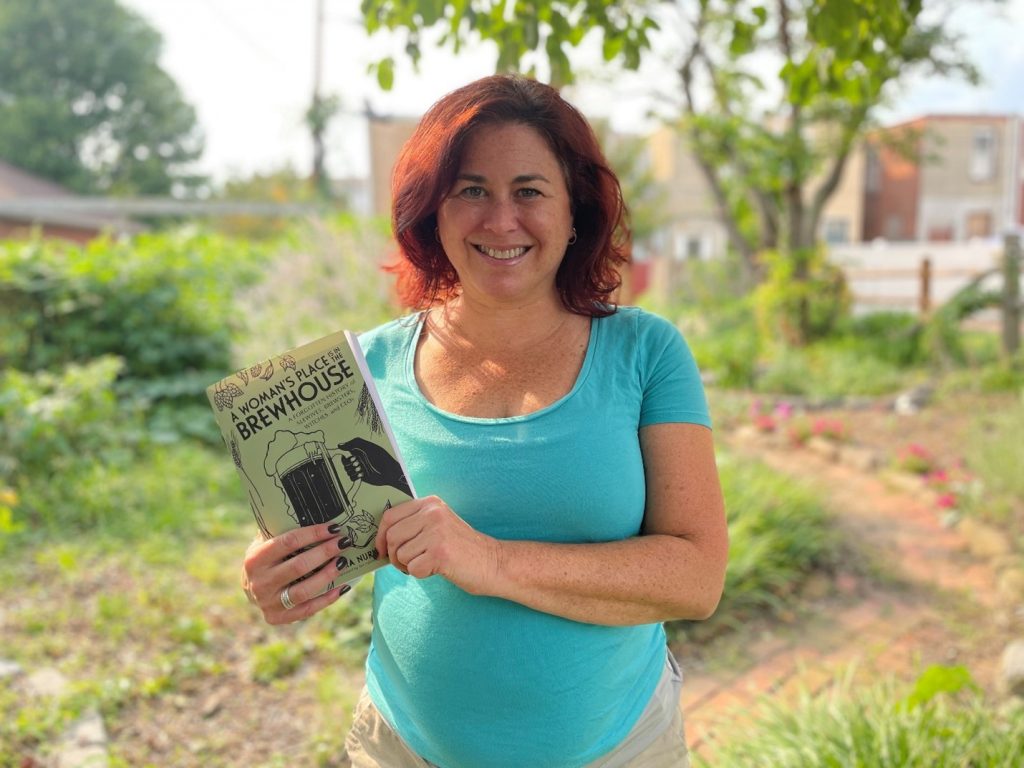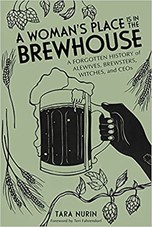 Veteran freelance journalist and former TV news reporter Tara Nurin, who launched New Jersey's original beer consumer educational group for women, has just published her first book, A Woman's Place is in the Brewhouse.  Some of you may recognize Tara as one of our awesome hosts for Bon Beer Voyage's private corporate beer tasting classes. The Forbes beer and spirits contributor files her stories from some of the world's most colorful breweries, bars and boardrooms and appears as a frequent presenter on broadcasts and live panels hosted by entities like the Smithsonian and the Brewers Association. Tara is a BJCP-certified beer judge and a Cicerone Beer Server.  Her new book is an insightful read into the importance of the history of women in beer.
In the foreword of the book, Teri Fahrendorf, Pink Boots Society Founder, writes: "If you like women, beer, and history, as I do, then find a comfortable chair and pour yourself a tall frothy glass of fermented barley juice.  The adventure you're about to embark on will open your eyes to the forgotten history of women and their role in the greatest civilizing event in history: beer."
EASY GIFTING ALERT! This book is currently available in Kindle, audible and paperback!
From Amazon: Dismiss the stereotype of the bearded brewer.
It's women, not men, who've brewed beer throughout most of human history. Their role as family and village brewer lasted for hundreds of thousands of years—through the earliest days of Mesopotamian civilization, the reign of Cleopatra, the witch trials of early modern Europe, and the settling of colonial America. A Woman's Place Is in the Brewhouse celebrates the contributions and influence of female brewers and explores the forces that have erased them from the brewing world.
It's a history that's simultaneously inspiring and demeaning. Wherever and whenever the cottage brewing industry has grown profitable, politics, religion, and capitalism have grown greedy. On a macro scale, men have repeatedly seized control and forced women out of the business. Other times, women have simply lost the minimal independence, respect, and economic power brewing brought them.
But there are more breweries now than at any time in American history and today women serve as founder, CEO, or head brewer at more than one thousand of them.
As women continue to work hard for equal treatment and recognition in the industry, author Tara Nurin shows readers that women have been—and are once again becoming—relevant in the brewing world.
Jan Swerts – 50 Shades of Beer
As a Belgian, Jan Swerts, became a beer lover at an early age.  His passion for hospitality, food and drinks led him on the path to become a beer guide -and beyond. Nowadays, he gives presentations in different countries in different languages, consults on beer projects and presents tastings with delicious pairings such as beer and cheese, and whiskey and chocolate!  I remember joking with him a few years ago about the title for his idea for this book…and then all of a sudden, there it was!  Jan has written a number of books over the years; this is his first beer-centric book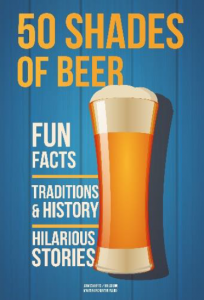 From Amazon: 50 Shades of Beer is detailed summary of 50 random beers (mostly Belgian beers), which the author, Jan Swerts, experienced over the last 40 years. Each beer is discussed by Swerts, a world traveler who is passionate about food, culture, and languages. He talks about the legends, the flavors, the aromas, the history, the fun facts, glasses and about the location and people behind the beers. This book tries to spark curiosity and interest, all in a light and entertaining way, just like having a beer and a chat with friends at the local pub. It does not pretend to be highbrow literature but is a congenial attempt at accounting the author's own discoveries and experiences all into one. It tries to explain the history of beer, as well as its traditions and legends. Each has his own recognizable, but also amusing story the author had experienced while drinking this beer. Hence the "shades"? True or false stories? That is for the reader to judge.
Des Demoor – London's Best Beer Pubs & Bars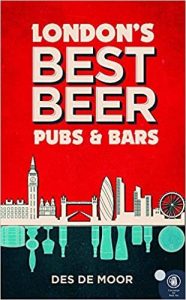 London's Best Beer Pubs & Bars is a must for any beer lover planning on visiting London. Those of you who joined us for the London's Calling Beercation a few years back will remember Des from the excellent tour of London's Beer history that he guided for us. Many of you have asked us to run this tour again and we will at some point.  But until then, this book can serve as your inspiration and guide for your next visit to London!
From Amazon:  The essential, indispensable and award-winning guide to one of the world's great beer cities is back with a fully revised and updated 3rd edition. From traditional pubs serving top-quality cask ale, to the latest on-trend bottle shop bars, and funky brewery taprooms in Victorian railway arches, London is now bursting with great beer and this book will direct you to the very best. Including profiles of all 130 London breweries, including beer and taproom details; detailed reviews of 170 must-visit pubs, bars, shops, restaurants and other outlets with an outstanding beer offer; London beer style guide with recommendations and tasting notes; background features exploring London's rich brewing history and modern beer scene; and color photography and detailed maps throughout