For many of us, Memorial Day weekend marked the unofficial start to summer.  Getaways, vacations and chillin' with friends is what's most on our minds. And for craft beer lovers, there are some awesome events coming up that will make for a memorable and tasty vacation or staycation, wherever you are around the globe.  Here are 3 picks from coast to coast and over the pond to help start your planning:
FUNK Boston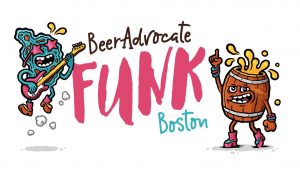 Fests are the best way to check out a slew of new and favorite brews and no one does it better than our friends at Beer Advocate.  Their FUNK Boston: A Wild & Sour Beer Fest, which is presented in conjunction with Dogfish Head, will feature upwards of 35 breweries pouring more than 125 beers at the Cyclorama in Boston on June 14 & 15, 2019.  The tix will be limited for a more intimate experience and a chance to learn more about the beers directly from the brewers.  Make sure to stop by the Beer Advocate table where you can enter for a chance to win the Beercation of a Lifetime-  a Bon Beer Voyage Beercation Cruise in Belgium thanks to our sponsors, Beer Advocate and Visit Flanders.   Buy your Tickets Here.
Paris Beer Week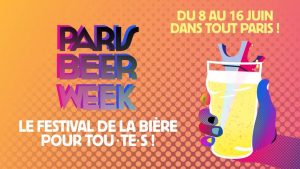 Oh La La!  If you haven't checked out the beer scene in Paris lately, you are missing out.  And if you are lucky enough to be traveling there during the week of June 8-16, you will have a chance to not only check out beers from the Paris regions, but also from the rest of France as well as around the globe.  Paris Beer Week is chock full of events all around the city, night and day, everything  from corn hole championship contests and brewing workshops to food pairings (including ice cream and beer!) to music events to tap takeovers. The sensational sudsy week culminates in a two-day fest on June 14th and 15th– which will include breweries from all over France as well as 14 other countries (Cantillon will even be there!)  There will be workshops for both amateurs and professionals and food vendors catering to everyone from vegans to those searching out German sausages!  Check Out The Events Calendar Here.
L.A. Beer Week

L.A. Beer Week commences on Saturday, June 15th with the 11th annual L.A. Beer Week Kickoff Festival and events run through the 23rd. The Fest will take place at the Los Angeles Center Studios with over 200 unique craft beers from 90+ independently-owned breweries. Hosted by the Los Angeles County Brewers Guild, this year's lineup will feature over 70 LABG brewery members from L.A. County in addition for a dozen hand-selected guests. #LABW11
The Kickoff Festival will also feature a selection of local eats from the likes of Bartz Barbecue, Simmzy's Burbank, and the new El Segundo Slice & Pint as well as special guest food trucks Brew Wings, Cousin's Maine Lobster, Baby's Badass Burgers, and more! Also on deck: the return of the Snap Yourself photobooth, pub games, and live music including the return of the L.A. Brewers All-Star Band!  Buy your Tickets Here.