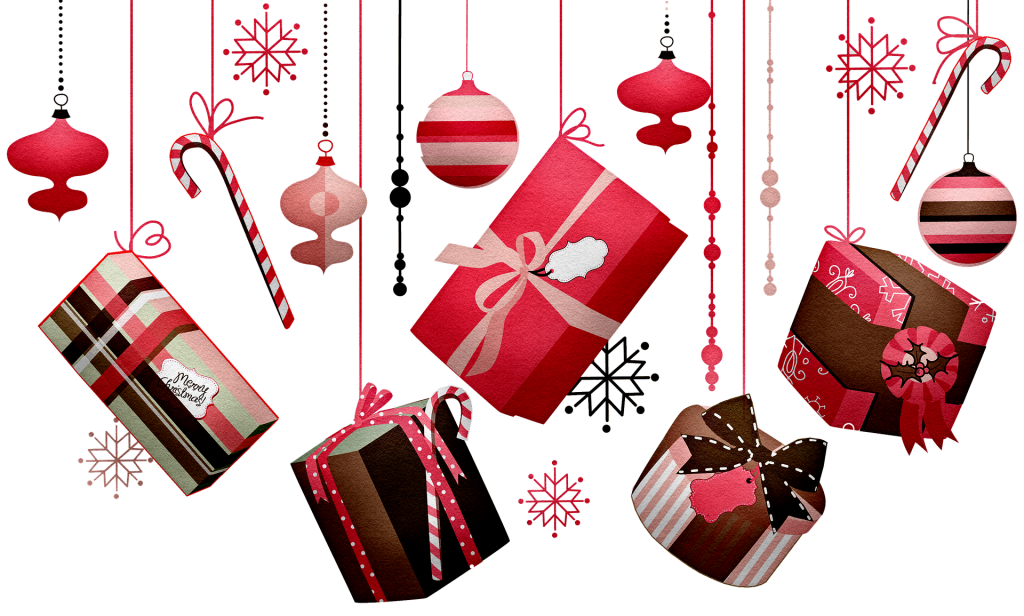 1. For the Chef:
Whether you are a full-fledged Guinness fan, a St. Patrick's Day only Guinness drinker, or just like to cook with beer, you can always count on Guinness to work magic in dishes from cakes to stews. The Official Guinness Cookbook is chock full of delicious recipes as well as menu suggestions and even some historical info and pics from the breweries- making it the perfect gift for pretty much anyone on your list.
2. For the Reader: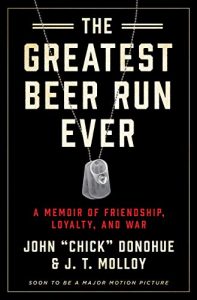 According to Amazon, The Greatest Beer Run Ever: A Memoir of Friendship, Loyalty, and War is a "wildly entertaining, feel-good memoir of an Irish-American New Yorker and former U.S. marine who embarked on a courageous, hare-brained scheme to deliver beer to his pals serving Vietnam in the late 1960s"
With a 4.5/5 star rating and a #1 Bestseller on Amazon it is no surprise that this hard-to- believe-yet- true tale is being made into a movie.
3. For Art Lovers and/or Beer Trivia Geeks:




This compact watercolor beer and trivia calendar makes a perfect stocking stuffer. (And likely fits inside of a pint glass if you want to continue the theme when wrapping it!)
4. When Beer Is The Gift: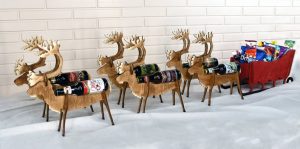 Just add beer to this reinbeer and sleigh bottle display and you have the ultimate presentation. On Dancer, On Prancer, On Porter, On Marzen ….
5. When Beer Is The Gift Part II: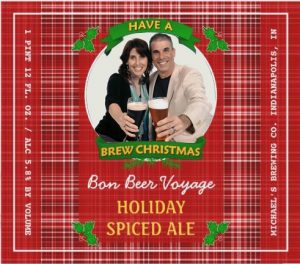 If you are a homebrewer or even if you are not and want to just pick up a 6 or 12 pack of your recipients favorite everyday beer – here is another way to make it festive for the holidays- just add your own personalized holiday labels like the one here; or pick up some of the other fun designs offered from Zazzle or other personalization sites.
We hope this inspires you a bit with your holiday gifting. Oh- and one last thought: Never underestimate the power of gifting an experience, whether it is a brewery tour, a tasting class, a hot air balloon ride, or yes, even a Beercation! These are the types of things that are sure to make you look like the ultimate gifter!
However you celebrate, we wish you a healthy, happy, season filled with family, friends, good times and of course- good beer!
Cheers!