With COVID making visits to Dad difficult if not impossible for some of us this year, many of us are searching for something cool to send to Dad this Father's Day.  Here are a few fun ideas for those of you who have dads who share in your love of beer.
1 . Deck the Wall of Dad's Drinking Den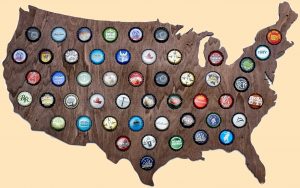 For the dads who are working their way through their beer fridge faster than they planned to but still want to have some memories of the beers that were there, these beer cap collector plaques come in various states, countries and letter shapes:
This beer cap map is unfinished, so you can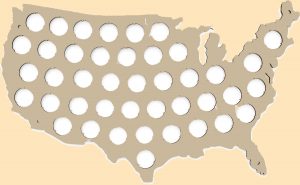 paint it to match his man cave and better yet, it has next day delivery available so you can get it to him by Sunday
For dads who are spending more time at home in their own "personal pubs" – how about adding a bit more flair to their space with a personalized tavern sign: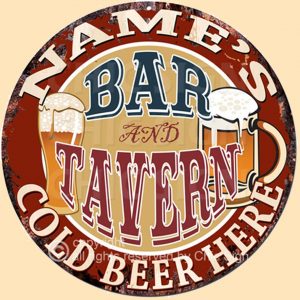 2. Put Your Beer Where your Mouth Is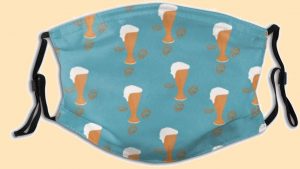 Is your dad in a location where things are opening up again? Is he ready to venture out (safely of course) for a beer?  Then let him do it in style.  Many taprooms and bars now have rules that masks need to be worn while up and about (i.e. when you are not seated drinking with your own peeps), so why not dress for the occasion with a cool beer themed mask?
3. Pints and Puzzles to Pass the Time
Man cannot live on beer alone, well, some might, but to give dad a few options we thought he might take a try at these beer jigsaw puzzles while he is enjoying his beer.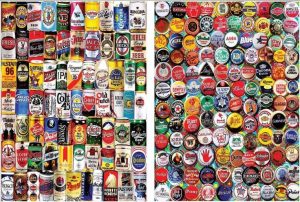 4. Publications to Peruse About Pints
A good book is a great way to escape and this is even more so when you are in lockdown and the book is beer-themed! British Author Pete Brown says "When I do signing events, I'd say at least half of the books I'm asked to sign are for the dads, brothers and husbands of the people buying them. I must stress that the women who have read them have really enjoyed them too, but I'm definitely a bit typecast as someone who writes for blokes who are difficult to buy for and don't read all that much, but enjoy a beer-based yarn."   You can check out Pete's blog for a complete listing of titles and info on where to purchase.
5. Safe Sipping & Socializing with Cybeer Tastings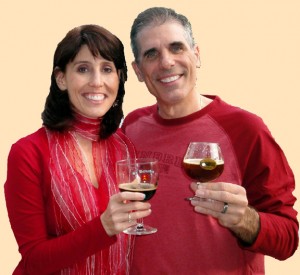 If Dad is still at home but missing the camaraderie of sharing a few beers with fellow beer geeks, Bon Beer Voyage's Beer Tasting Classes are now held online every 2 weeks. They are held via Zoom so are interactive (as much or as little as you care to be) with trivia & prizes and show & tell with beer lovers from around the country sharing the beers they are drinking. We announce the styles we will be covering each session and suggestions of examples for each style.  Participants purchase their own beers and are encouraged to try something new and hopefully support local breweries and/or shops.  Our next class is this coming Tuesday and we will be covering Double IPAs and Belgian Dubbels.
Wishing Everyone a Happy and Hoppy Father's Day!