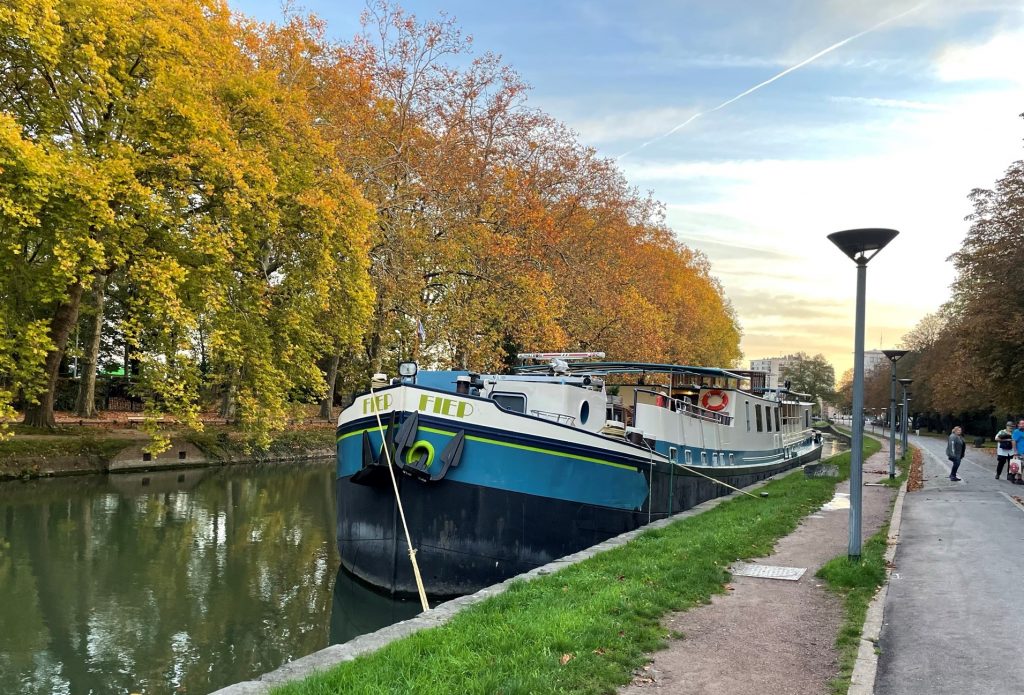 The New Belgian Beer World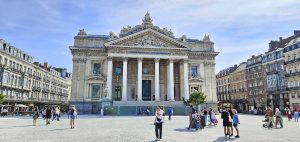 Located in the beautiful old bourse building in Brussels, which at one time housed the stock exchange, the Belgian Beer World just opened its doors to the public. During Belgian Beer Weekend we were invited to a sneak preview.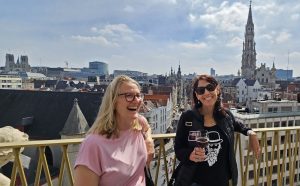 There is a little something for everyone here, from beer fans to families.  Theexhibits recount the history of Belgian brewing and aims to show what is unique about the country's beer and beer culture. It does a very good job of explaining the brewing process through a variety of interactive exhibits. The visit ends with the best part: your choice of beer at the top of the building -with a view that can't be beat.
Perfect Weather for Enjoying Belgian Beers- and Chocolate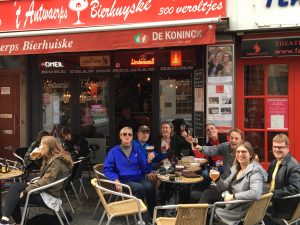 October in Belgium offers days that are often sunny and comfortable, with a moderate temperature so you can enjoy sitting at outdoor pubs but with cool enough weather to drink some of the beers, like delicious Belgian quads that seem to go better with cooler weather than in the heat of summer. Plus, if you are on a mission to purchase chocolate, you don't have to worry about everything melting from the heat while you are walking around town!
The Summer Crowds Have Gone Home
Fall is what is considered "shoulder season" in this part of the world. So, while the temps are still great, the crowds have diminished and visiting and touring are much more comfortable.
A Great Way to Combine a Fall Foliage Trip with a Fall Fermentation Trip!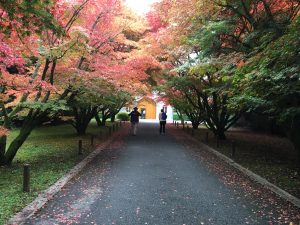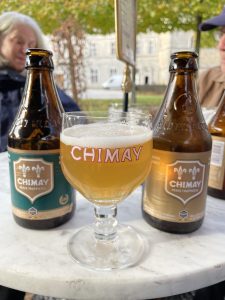 This is the time of year people are scrambling to head to New England for "leaf peeping" and there's no doubt it is glorious there, but the colors of the trees in some areas of Belgium, especially around Chimay, give New England a real run for the money. Bonus:  if you are visiting with us on our Belgium and France Beercation cruise you will have a chance to taste all the Chimay beers, fresh from the source, while enjoying the fabulous scenery. 😉
Festivals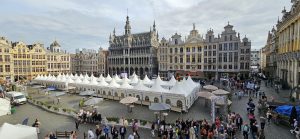 There are several Beer Festivals going on in Belgium this time of year, making it easy to hit one of them before or after one of our Bon Beer Voyage Beercation Cruises. It's a great way to check out more breweries from the region and – depending on the fest -around the world! Plus, as a number of our guests have done over the years, you can first head to Germany for Oktoberfest and then hop on a train to Belgium for Beercation!
 See you in Belgium!