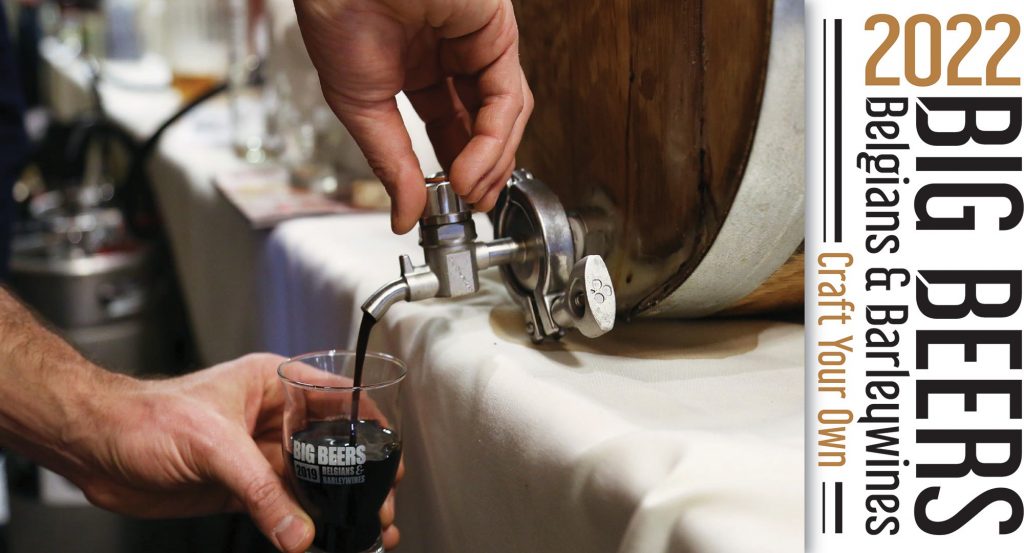 This time of year, I am usually freezing my Florida butt off in the snowy Colorado Rocky Mountains and drinking some of the best beer in the world, connecting with old friends and making new ones at one of my absolute favorite fests, The Big Beers, Belgians & Baryleywines Festival. https://bigbeersfestival.com/craft-your-own-tasting/ While we won't have our booth at Big Beers this year since it has gone virtual, we have teamed up with VisitFlanders, the tourist office for Flanders, Belgium, for an amazing opportunity to try some of these beers in person, in BELGIUM!
In support of the breweries who are the lifeblood of the Big Beers, Belgians & Barleywines Festival, breweries and fans can now create their own celebration for 2022. Dubbed "Craft Your Own Big Beers 22", participating breweries have crafted their own Big Beers events and focus virtually, in their tap rooms, or in the market and encourage fans to take up the torch and celebrate.   On our part, Bon Beer Voyage and VisitFlanders are teaming up to offer Belgian Beer lovers who want to experience these delicious beers at the source, in Belgium, a limited time booking opportunity with up to $300 per cabin savings on our 2022 Belgium Beercation Cruises. *(see details below)
 "Since we can't gather in person, we really wanted to provide the inspiration and motivation for Big Beers brewers and fans to celebrate wherever they are," says Laura Lodge, Big Beers Educational Foundation Executive Director. "It's about keeping the energy and spirit alive, supporting each other, and continuing to spread the word about the unusual and amazing big (7% abv), Belgian (in style), and experimental beers these artisans continue to create."
In full support mode, the Big Beers team has coordinated the Digital Pour app content, promoting beers and events for participating breweries, encouraging the sharing of celebrations on social media via #bigbeers22, and created its traditional signature t-shirt and poster with the support of Brewery Finance and Misty Gordon Creative. Resources are available now on the Big Beers website include the CYO Big Beers 22 logo, a variety of Big Beers social media event images, and a Big Beers tasting placemat template to customize. Digital Pour's CYO Big Beers app is your source for beer lists and up to date event information.
While January 6 – 8 would have been the 2022 weekend to gather, celebrations are set to run the entire month of January! Meanwhile, fingers crossed we'll be sipping in person in Colorado to celebrate the 21st anniversary of Big Beers. Save the dates:  January 5-7, 2023.
Cheers to Big Beers and Bravo to Laura and the Team at Big Beers for keeping the spirit of Big Beers alive and keeping our spirits up!
Make Sure to Check our Fest Page for up-to-date info on current fest tickets, dates and offers!
*This offer is applicable to Bon Beer Voyage's Amsterdam to Bruges Beercation Cruise and/or Belgium & France Beercation Cruise 2022. Save $300 per cabin (based on double occupancy) for any new bookings made between January 1 and January 31, 2022 .  Offer is not retroactive. Offer is capacity controlled and may be withdrawn at any time. Not combinable with any other promotional offers. For more info and availability, please see www.BonBeer.com or call 1-888-U-Go-Beer.