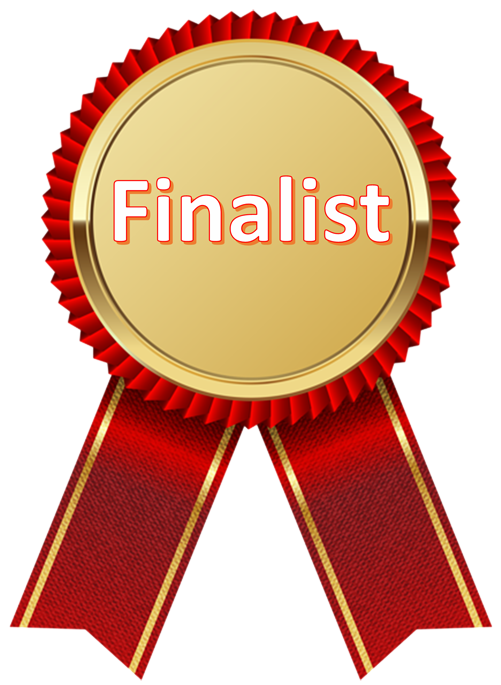 Bon Beer Voyage Ranked Among the World's 5 Best Tour Operators
Voted by Consumers in the French Awards
Not Winning 1st Place is Not Too Shabby When Your Competitors are
Mega Companies like Viking Cruise Lines and Delta Vacations!
France's official tourism development bureau has named pioneering US tour agency Bon Beer Voyage (BBV) as a favorite among consumers in this year's France 360 French Awards. BBV was among top five companies to reach the rank of finalist in the Best Tour Operator of the Year by Consumers category, which recognized the family- owned and operated tour company for its deeply personal and immersive excursions into European beer, wine and spirits history and culture.
The awards were announced during the France 360 French tourism trade conference held in October at the Biltmore Hotel in Coral Gables, Florida.
"We are extremely proud to have been named among the top finalists in this category, especially when you consider the winner was a world-renowned company like Viking River Cruises, which hosts thousands more guests per year than we ever plan to!" Dr. Ruth Berman, CEO and BBB (Brains Beyond the Beer) of the two-person company she owns with her husband, said. "We've increased our offers in France in the past few years and are thrilled that our tour guests nominated and voted for us to such a degree that we were recognized as one of the top tour operators there.  This honor confirms that we are succeeding in creating the type of travel experience guests are looking for in the places they want to visit."
Bon Beer Voyage is no stranger to tourism awards, having been honored with a British Airways Business Opportunity Grant, two Food Trekking awards from The World Food Travel Association, and Best Craft Beer Tour Provider 2022 from Lux Life Magazine among others.
"We personally run every one of our own tours because we want to make sure our guests are experiencing the 'wow' moments that made us fall in love with the places we visit.  It's like when we visit our friends in Provence who take us truffle hunting before inviting us to drink champagne and taste truffle ice cream in their living room or when the "chicken man" in the market does a special song and dance presentation of his assortment of fowl for our guests.  We have spent years cultivating personal relationships with many of our vendors, so when we arrive somewhere, not only are we welcomed like family, our guests are as well… and then magic happens."
 Highlights of Bon Beer Voyage's 2023 Provence Dreams wine, spirits and gastro-centric Itineraries include a gourmet truffle hunting and tasting adventure, private chef-led cooking classes, a wine and chocolate pairing workshop, privately guided tours in beautiful medieval perched villages and a first-of-its-kind Michelin-starred wine vs. beer dining experience.  Bon Beer Voyage also offers canal barge-based beer-centric tours in Belgium, France, and the Netherlands, among other offerings. Also on tap for 2023 is a special Beer and Chocolate Lovers Belgium Beercation Cruise co-hosted with Pete Slosberg, who is most well-known as the creator of Pete's Wicked Ale.
 The iconic Galeries Lafayette department store sponsored this year's French Awards.
About Bon Beer Voyage
Bon Beer Voyage, an award-winning Florida-based travel company, was created for the beer enthusiast who enjoys traveling throughout the United States and around the world to savor the best in craft beer and beer culture. Now expanded to include wine, spirit and gastro-tourism, Bon Beer Voyage specializes in weekend, weeklong, and extended libation vacations for intimate groups.  One-of-a-kind experiences include private insider brewery, winery and distillery visits and tastings, gourmet beer and wine-paired meals, cuisine a la bière, and cultural, historic and tourist sites that will interest all travelers. For more information on upcoming tour availability visit www.Bonbeer.com or call 1-888-U-Go-Beer (1-888-846-2337).
About Atout France
Atout France, the France Tourism Development Agency, is the sole national organization responsible for the development and promotion of tourism to France. As an association of public and private interests, Atout France is charged with supporting tourism to France and assisting its partners internationally through its network of offices in around 30 countries. Atout France is also responsible for assisting regions, counties, towns and cities in the development and modernization of their tourism assets, as well as for administering France's new hotel rating system. For more information about traveling to France, please visit: us.france.fr