A Look at the Craft Beer Revolution over the Last Decade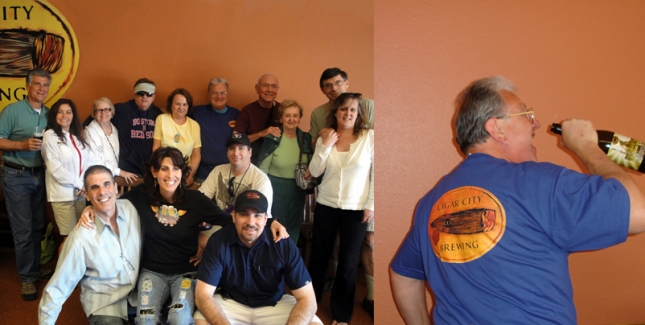 I recently stumbled across a decade-old Sun Sentinel article written about Bon Beer Voyage, in which the author was discussing how the rising interest in craft beer and brewing was spawning businesses such as ours.  He noted that at the time, there were "1,525 craft breweries in the United States, the highest total in 100 years".  Back then, that seemed like a pretty impressive number. There was a lot of enthusiasm and camaraderie among both industry and beer loving consumers; and interest in learning and educating others about beer culture both here in the US and around the world is what inspired us to create our company.
Things certainly have changed over the years and as the beer community has grown. Today the number of US craft breweries is more than 5 times that amount; and the effects of the US craft beer revolution have further reach than ever, impacting everything from jobs, to real estate, to social interactions.
Those who have been part of it for this past decade and longer have been witness to these changes for better or worse.
I asked a few friends in various parts of the industry to chime in on what they thought have been the best/worst effects of the evolution of craft beer during the last decade on our culture, business and lifestyles.  Trying to get to the nitty gritty, I told them if they preferred, they could just let me know what pisses them off about what has happened in the last decade and/or what makes them proud to be a part of the industry?
In general, it seems that folks we spoke to were happy that beer is more mainstream and choices are more abundant. However, they also seem a bit disheartened with the extent to which some breweries have stretched the boundaries of what what is considered a craft beer
Community was cited as an important part of what makes insiders love the industry, and despite the fact that growth will cause some changes in the dynamics of the community, it still seems to be an overall high point.
And although there is still room for improvement in the industry overall as far as diversity and inclusion are concerned,  we seem to be making steps in a forward direction.
Here is what they had to say:
Doug Murr- Owner operator of Dog Rose Brewing co.  Eighteen years of brewing experience in the craft industry; sixteen of which were spent in a mildly corporate environment creating a perhaps different view on the industry.
Ch ch ch ch changes!  We've seen plenty in the past decade or so.

Quality brewers get respect and finally get paid accordingly! We're not getting rich but it doesn't have to just be a hobby. Brewers are now also considered sound business men and women with a little bit of brain to go with the brawn.  Breweries are starting to take a serious role in their communities. Not only civically active but a true gathering spot for the community leaders, families and yes, hipsters too.

There are lots of women in the industry!! AND most of them are incredibly talented brewers.

There are a lot of breweries.  I mean A LOT!! A few short years ago we hadn't reached pre-prohibition levels in this country (3,000 or so) and now we have over 11,000.  Is there a "that's too many" number?  Beats me.  With lots of breweries there are lots and lots of brewers.  They are not all built equally. We'll leave that there.

We now have a (sometimes annoyingly) educated consumer base. I remember not allowing staff to use the term "bitter" as it had a negative connotation.  We can use beer terms freely, even what used to be considered inside jargon.

Beers got crazy. I mean crazy as hell. There was moment that you couldn't get a beer without some sort of adjunct- I think a guy made a couch fuzz ale.

The Lager is BACK.  I love IPA's but man, I can dig a clean well made pilsner or even lighter lager.

Hop availability and prices have remained steady for the most part.
Remember the hop crisis when all of the farmers planted corn for ethanol?


Hops went from $3-$4 a lb to $50 almost overnight- if you could get them.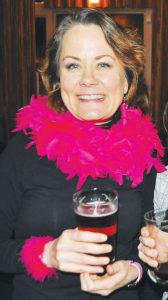 Teri Fahrendorf
Teri Fahrendorf began her professional beer career in 1988, works as Malt Innovation Center Manager for Great Western Malting, and is Founder of Pink Boots Society

Best is diversity. We're not there yet, but we've made the slightest dent for women, blacks, other POC, and gender minorities that previously didn't have any voice or even feel welcomed.

Worst is the fallout that nobody is talking about. How the dream to own a brewery has caused divorces, house foreclosures, and even bankruptcies.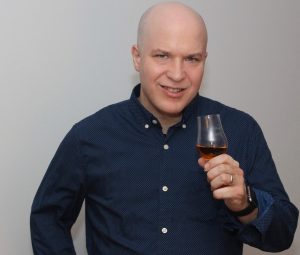 Jeff Cioletti
Jeff Cioletti is Editor in chief of Craft Spirits magazine and author of 5 books:  The Year of Drinking Adventurously, Beer FAQ, the Drinkable Globe, SakePedia and Drink Like a Geek.  He previously served as editor in chief of Beverage World magazine.

The craft brewing movement emerged at a time when American brewers were making one style of beer—badly. Craft brewers introduced drinkers to a diverse array of world beer styles that had either been forgotten or were nonexistent in the U.S. Used to be every tap was a light macro lager with a different name on it. That changed with craft beer.

Now, if a bar has 24 tap handles, you can guarantee that at least 20 of them are going to be IPAs. What happened to styles? I think too many craft brewers have been too distracted chasing shiny objects—those shiny objects being the latest craze. Does everyone really need to make a hazy, New England-style IPA? And what about the craft brewers who've started making hard seltzers and calling them "craft hard seltzers?" Not a thing. Also, when did everything have to become an IPA?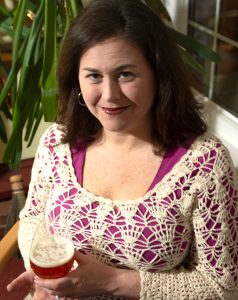 Tara Nurin

Tara Nurin is the beer and spirits contributor to Forbes and a writer for publications like Food & Wine, Wine Enthusiast and THCNet. The certified beer judge teaches a for-credit university beer class and leads beer seminars for institutions like the Smithsonian. She's currently writing a book about the history of women in beer for publication in spring 2021.

I think in general (craft) beer reflects its societal context more than it creates it. So when I say that I detest this holier-than-thou, trash-talking culture that shows up on review sites and in Internet forums, I blame society more than I blame beer. However, craft beer provides an ideal vehicle for these unfortunate and ballooning elements of humanity to ride to the forefront. Calling a perfectly good beer a shelf turd, scoring a beer low because you don't like the style or the brewery or don't know enough to outline an educated opinion, insulting someone's tastes to make yourself feel good, is not good craft beer etiquette. Don't do it.

I love so many things about the craft beer industry I could never list them all. That said, I'm a spaz about preaching its communality. And though with more than 8,000 breweries operating in the US, the community now comprises more than 1% a-holes, I'm gratified and grateful that by almost all accounts, most of us are still awesome. (Except those of you who discriminate in any way against  women or POCs.)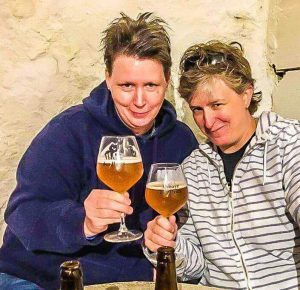 Suzanne Schalow
Co-Founder & CEO, Craft Beer Cellar, The Society of Master Beercierge can always be found studying styles or talking to customers in and around the Boston area.

This is still an incredible industry, though like any other, as it's grown, it's taken on some different challenges, for certain. I remember feeling so proud when the Brewers Association reported that "Craft Beer" had increased to 4 and then 6% of the market share. Now, to think we're nearly at 15% is so crazy. That was likely back in 2007 or 2008. Those days, we all knew each other and there was no question that we had each other's backs.

These days, as more and more have entered, to get in on what seems like the ultimate dream industry, we see more and more that don't seem to share the same camaraderie.
Small shifts here and there, an industry growing up means tougher changes in rules & regulations, some that have certainly benefited different segments of the industry, while hurting others.

Beer, in general has gotten better, Brewers are innovating, and now there are more of them, so it's easier to find excellent beer, which wasn't always the case.

This accessibility hasn't benefited everyone, as it's increased competition and pushed some great business to close their doors.  It's tough to see places like Bruisin' Ales, for example, decide to call it quits, even on their own terms. Businesses like this have been stalwarts and critical to the growth of where we find ourselves today.
I wonder sometimes, what the next five years look like. How will beer styles change, who will emerge as the dominating forces, will IPAs continue to rule, will Lagers, once again, rise to the top, are Kettle Sours likely to continue in popularity, because of their fun and playful nature, that continue to attract drinkers that hadn't favored beer in the past?

I don't have the answers, but I, like many, continue to work hard to educate and help align consumers with what is in front of them, keeping in mind that
beer is a wonderful social libation, and one that makes interactions even more exciting!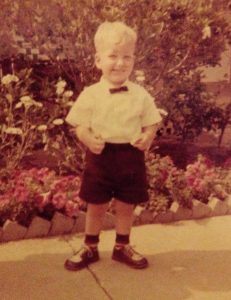 Bob Sylvester
Founder and brewer for Saint Somewhere Brewing Company. Traditionalist Beer Curmudgeon

The Craft Beer industry is very different now than when Saint Somewhere Brewing opened in 2006. I think what has been happening in the past several years is the rate of brewery openings has far surpassed the growth of the consumer. In an effort to survive, brewers have found it necessary to reach out to non-beer drinkers. This has given rise to an industry full of overly sweet, fruit puree based, purple, green and blue beer among other things. The rise of hard seltzer plays directly into the same market. We're seeing decades old breweries beginning to fail, Belgian, German and British beer has all but disappeared from taps and store shelves being replaced by cans that sell, for the most part, because of their labels. We are in the first stages of a shake-out. My hope is we will eventually get back to what I call "beer flavored beer" as the center of the market with the lactose, purple berry, Trix and Skittles laced beer will be relegated back to the fringe as novelties rather than being considered the pinnacle of the brewers craft.

The up side is, awareness of Craft Beer has grown to become almost mainstream. It's uncommon to go to a restaurant, bar, etc. and not find at least a few local Crafts on tap these days. Even the chains have gotten on board.

Ruth Berman
Founder, CEO & BBB(Brains Beyond the Beer), Bon Beer  Voyage
Who knew how far we would come in this short 10-year span? When we started Bon Beer Voyage we wanted to create the beercation of our dreams and share it with others.  I think a lot of people came into the industry looking to realize their dreams and share in the culture of craft beer from their own perspective.
From a beer tourism standpoint, there were not a lot of organized brewery tours at the time. Nor were there a lot of breweries in Florida. In fact, during our first Tampa tour, when we visited Cigar City Brewing, the people hanging out in in the newly opened tap room were shocked to see a busload of "tourists" pull up.  Joey Redner himself guided the tour for us and then poured Hunahpu for our group from the cases still remaining from the first-ever Hunahpu release a week prior. (For those not familiar with Hunahpu , this release has morphed over the years into Hunahpu Day – one of the biggest Florida craft beer events of the year bringing in both breweries and guests from all over. )
By the way, regarding Hunahpu day, was it a common practice for breweries to host their own release day festivals 10 years ago? Was a "release" even a thing? I guess that is a whole other blog post.

Nowadays, beer tourism is a serious part of beer culture, with tourism boards touting their "ale trails" and many breweries having their own in house tour guides with daily organized brewery tours. As a beer vacation company, the good part of the explosion of craft breweries is that we have a huge amount of choices pretty much anywhere to bring our next Beercation or Beer Safari Weekend. And, breweries have a way to share their story with folks from outside of their local area.

The fact that things are changing so rapidly is not necessarily a good thing from all points of view. Lately,  not only is it hard to keep up with new brewery openings, but  it also seems hard to keep up with who has bought out who.  Some, but not all beer travelers, have very strong opinions about breweries that have been purchased by larger corporations.  This makes it tough when we have an itinerary already up for registration or ready to run and all of a sudden one of the breweries makes a change in ownership. We have no control over this and are not supporting either end of the argument against or for various ownership deals. However, everyone is entitled to their own opinion and what breweries/brewers they want to support/avoid.  We try our best to offer a good overall view of the local beerscape wherever we visit, with large and small breweries, food and culture.  But changes, from staff to ownership, from brewery size  to location, are definitely coming faster than ever and from our perspective, this is not always a blessing.
We are proud to be able to share the awesome beer culture & experiences available through travel to those passionate about craft beer and brewing. We love being part of this dynamic  and amazing community.
There is no denying that craft beer is now firmly woven into the fabric of our society. And that is definitely a good thing. But it remains to be seen how this massive growth spurt will play out as time goes on.  What do you think?