A cheesy way to stir things up a bit

It's not all fun and games right now, that is for sure. But while we are going through hard times, we are also doing our best to try to find some silver linings in the clouds and to share some humor and smiles with friends and loved ones – at a cyber social distance!
For me, this means social media posts of how we are eating our way through this event, Facetiming with Dad and online happy hours with my friends and family. And the silver linings are learning to make up or find recipes that work with what I have in the house – and discovering some of the cool things in my pantry that I didn't even know I had!  Among these are 8 jars of flavored honey, varying from hot pepper to bourbon to lavender; a pretzel mix that was hiding on the bottom shelf; and and an assortment of salts from around the world that we plan to try out on the aforementioned pretzels. 
Many of my friends are using this new at-home-drinking-and-posting-time to work their way through some of the stock in their beer fridges.  Others are fortunate that their local breweries are offering curbside pickup or delivery, which btw, is a great way to safely support your local peeps.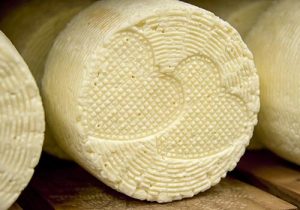 Chances are, you have some great beer tucked away and are finally drinking some of what you've saved for a "special occasion".  So why not go all out and treat your home-based happy hours as just that?  It's easy. Just adding some nice nibbles to go along with your beers with bring things up a notch.  If you want to bring it to a whole new level, you can try a beer and cheese pairing with some awesome artisanal cheeses.
Janet Fletcher is the 'big cheese' at Planet Cheese. I had the good fortune of meeting this ( I really want to say cheese wiz here, but that would be too cheesy:) amazing cheese expert at SAVOR many years ago and have enjoyed her newsletters ever since.  The other day, I received an email from Janet sharing links to some awesome artisanal cheesemakers with options for free and/or discounted delivery  I was really excited to see  one of my favorite cheeses, Barely Buzzed, an espresso lavender rubbed cheddar, show up as available and shippable from Beehive Farms! And they even offer suggestions of beer, wine and cider pairings as well as other accoutrements .  Some of the sites offer gift packs and other tasty things to add to your happy hour, like dried sausages, crackers, honey and chocolates. Take a look and see what strikes your fancy.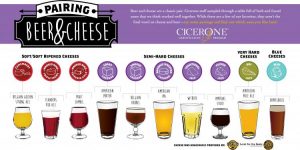 A little unsure what beer goes best with which type of cheese? In addition to the pairing notes you may find on some of the cheese sites, there are many sources online that you can find. Here is one from Cicerone.org:  https://www.cicerone.org/us-en/blog/ten-ideas-for-pairing-beer-and-cheese These are only suggestions and there are all different kind of pairings, so don't be scared to try something that is literally "off the charts".  You might come up with some of your own surprisingly good pairing.  One of my favorite pairings is super stinky Epoisses cheese paired with super hoppy beer!  I had tried this pairing before I even liked hoppy beers and all of a sudden they made sense to me, lol. You never know what you will discover when you start putting your beer up against cheeses or other foods with varying flavors, textures etc.
Bring out the good glassware, the cool cheese knives, all of that stuff… why not? Use them for their intended purpose! Hook up with your friends on a Facebook messenger chat or Skype video. And try and enjoy. We all deserve a few minutes of mental relaxation and maybe we should not just practice social distance, but practice distancing ourselves for at least part of each day from being bombarded via every media form possible with the situation at hand. Stress will not help your immune system, but laughter will bring on endorphins that will; so take a few moments to chill out and live a little. Remember to breathe and smell the flowers …er, uh… or the cheese!
Cheers! or as the French say: À Votre Santé!  –  To Your Health!