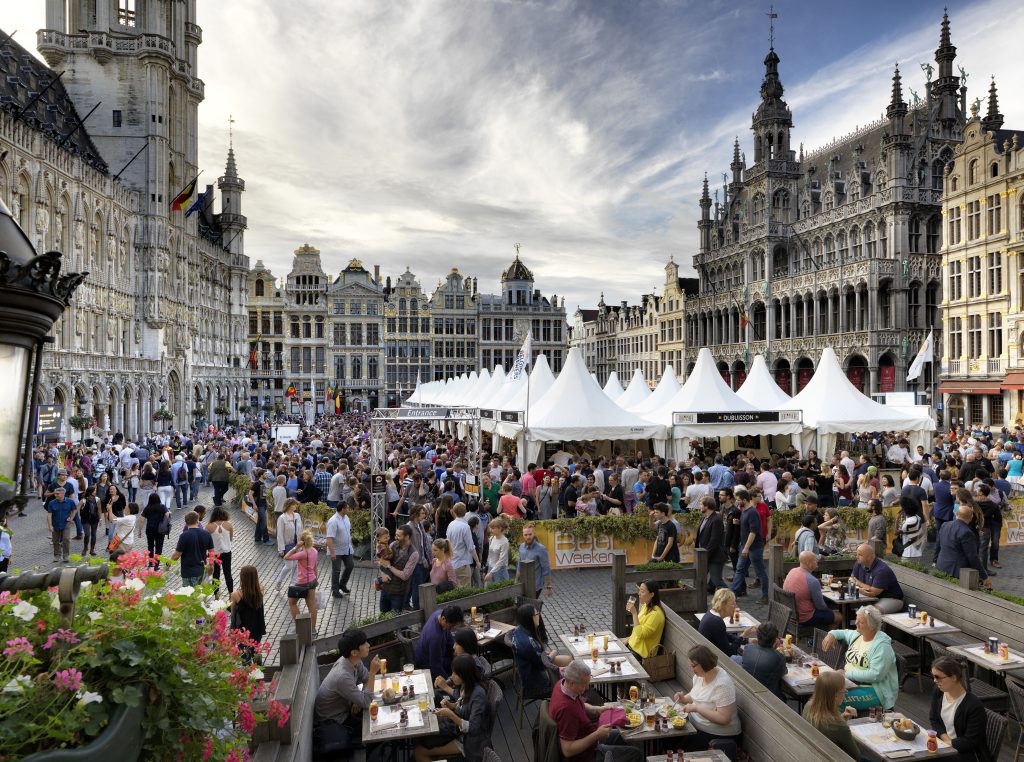 Brewers and Representatives from over 30 Belgian Breweries are Coming to the US to Celebrate Belgian Beer Week USA!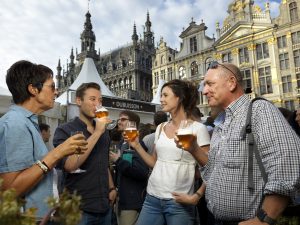 The Belgians are Coming! Any of you that are Belgian Beer Geeks will be familiar with the Belgian Beer Weekend, held annually since 1998 on the first weekend of September in the Grand Place in Brussels. During this giant beer fest/celebration, 100s of Belgian beers from a slew of Belgian breweries both large and small are available for the world to taste and enjoy.  Among the highlights, aside from sipping all these sensational suds, is watching the parade of Brewers as well as the parade of the Knighthood of the Brewers' Mash Staff.   Beer professionals who have aided in sharing the love of Belgian Beer and promoting it worldwide over the years are inducted into the Knighthood of the Brewers' Mash Staff during the event as well. And while we've also had the good fortune to watch some of our friends receive this honor during the Brussels Beer Challenge, the knighting ceremony has never occurred in the USA until now, when during an invitation-only event on Thursday, May 4th, the ceremony will take place in Washington, DC, at the Belgian Ambassador's residence as part of Belgian Beer Week USA.
The good news is that since there will be so many Belgian brewers and other beer cognoscenti in the states to celebrate Belgian Beer Week, USA, the festivities will be spread out, with many open to the public, starting with tastings and events in Orlando, Florida on May 1st and 2nd, then moving up to DC for a welcome party at Brasserie Beck on Wednesday May 3, and a Meet and Greet at ChurchKey on the 5th  ( see our fest page for more details and special VIP offers for BBV guests). The main public event will be in Washington, DC on May 6th : a 2-session Belgian Beer Fest featuring over 30 Belgian breweries pouring 60 different beers including a number of beers that have never been poured in the US! (Well, maybe never officially, at least;)
Click Here for Festival Tickets
A full list of events is posted and continues to be updated as information becomes available on our Beer Festival and Event Page
 Hope to see you soon at one of these events! Let us know if you are coming and/or have any questions!