Belgian Beer Fans will have some great opportunities to enjoy some of their favorite, as well as some hard to get brews, in the next few months. Opportunities go beyond the beer and include some amazing Belgian food pairings and chances to meet the talented folks behind the beer, straight from Belgium. Here are 3 that are on our radar:
The National Belgian Beer Week (NBBW) kicks off with the 7th annual North American Belgian Beer Fest (July 14-15) #NABBF in Westland, MI. This event is strictly Belgian Beers from Belgium. You would have to go to Belgium to sample this many authentic Belgian beers in one place and even then, this might not be possible unless you were attending something like the Belgian Beer Weekend in Brussels. This is the stuff dreams are made of, i.e. t'Garre Tripel on tap, right here in the USA! Last year's festival saw nearly 1,000 attendees who sampled more than 220 beers from 80+ Belgian breweries. This year's event is expected to draw an even larger crowd.
"I don't know of any festival outside of Belgium that will have more Belgian brewers in attendance," said Lanny Hoff, Artisanal Imports SVP-Brands Manager. "The North American Belgian Beer Fest will be a great chance for consumers to get the Belgian story, straight from the people living it."
NABBF ticket prices will increase this Sunday morning, so if you are planning on going, make sure to buy your tix soon. You can also save $5 per ticket with this dedicated link for our readers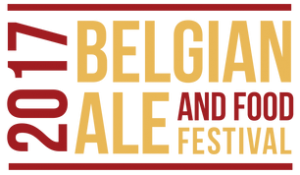 Later in the month, July 29th, in Dayton Ohio, The Belgian Ale and Food Festival will be held from 4-7 pm at the beautiful and historic Miami Valley Golf Club.
This event features an awesome assortment of Belgian and Belgian-style ales paired with a menu of Belgian inspired dishes. In addition, tickets are available for their "Holy Grail of Trappist Beer" raffle. The winner, who need not be present, will take home a set of 9 Trappist beers, including a Westvleteren 12, along with some spiffy glassware!
Proceeds from the event and raffle benefit the Salem Avenue Peace Corridor, an Ohio non-profit organization whose initiative is to establish Salem Avenue and its adjacent neighborhoods and Communities of Peace by cultivating safety prosperity and quality of life. Tickets, beer and food lists and further info available online. The event is limited to 200 guests.

In August, it is pretty much beervana for those who enjoy the beers from breweries with cult followings such as Cantillon and Struise. The Shelton Brother's Festival is certainly not limited to Belgian breweries, but reads more like an all-star list from around the world. The brewers from a number of favorite breweries will be heading to Atlanta, Georgia on the 18th and 19th to share some of their best brews.
This festival does not disappoint if you are a fan of at least some of the breweries represented by Shelton. And who isn't? The list of breweries attending is on their website and tickets are up for sale now. With VIP sessions lasting 2 hours prior to regular sessions, a sell-out is likely.
If this isn't enough to quench your thirst for all things Belgian beer related, then by all means, you should join us for one of Bon Beer Voyage's Belgian Beercations! Cheers 🙂