Our thoughts go out to all of our friends who have suffered through Harvey and Irma. We hope you are all safe and well and any damages are repaired and recovered soon.
As residents of South Florida for 27 years, we've been through and fortunately survived a number of Hurricanes starting with Andrew all the way through to -and including most recently -Irma. Since Florida is the hurricane capital of the US, people who live here get into a kind of groove once they've weathered a few storms. Here's how it usually goes in our neighborhood:
Storms start to pop up on the weather radar. We begin watching, but usually tracking is not accurate until a day or two prior, and even then, not so much. But we start stocking up as we see the tracks looking more and more likely to whack us once again. We buy water and freeze ice for when the power goes so we can keep the food (and beer) cold. We even freeze the water bottles to serve double duty. Then as it gets closer, we start buying weird stuff that we wouldn't normally eat, like Underwood Deviled Chicken or whatever other odd stuff is left on the shelves that doesn't require refrigeration or cooking. We all share our ladders and resources and put the shutters up. It gets dark in the house without the sunlight. It is depressing- a foreboding feeling of what is to come when the power goes out. We've lived through this before. The memories come back. We wonder how bad it will be this time. We start charging our cells, dig out old portable radios and battery operated fans, charge all of our spare batteries and throw out all the old batteries that we realized have been sitting around from storms 10 years ago and are no longer good. We debate about filling the tubs with water. Then we put all the patio furniture away or tie down what we can't fit into the house or garage. We let some water out of the pool, fill the gas and propane tanks, check the generators to make sure they are working and we have extension cords for the 3 important plugs- window ac unit, phone charging cables and our beer fridge. Then we head out to buy more weird supplies, booze, snacks and necessities like chocolate before the county puts us all under curfew. Everything will shut down, no one is supposed to be out on the roads. We have nothing to do at this point but wait.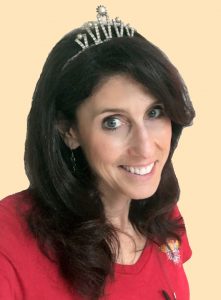 So, we gather with our neighbors to have a "last supper". We don't know if we'll be able to cook on the stove for a while so we eat and drink well and try and chill as best we can. You think differently when you are faced with the possibility that your homes and businesses could be blown away. So on the eve of Irma heading our way I decided to wear a tiara. I also had some nice jewelry on, I figured hell, if I'm going to have nothing tomorrow, I may as well break out the good stuff and enjoy it. If ever there was a special occasion, now it that time! And this is exactly how it should be with your Hurricane Beers.
Each part of a hurricane calls for a different kind of beer.
For those of you who have never experienced a hurricane, here are some suggestions. (I hope you never have to try them out.) For those of you who have lived through a few of these, we'd love to hear your hurricane beer stories and hope you weathered it all without too much damage. Please share them on our FB Page.
Pre-Storm Beer (to take the edge off):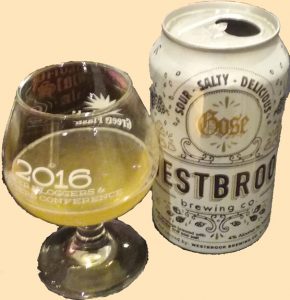 As you prepare and are getting ready, you need something to numb your mind to the potential of disaster and relax you enough so that you can get through your prep and not have a hurricane stress meltdown. You also need to find something with a low enough ABV that you can concentrate on your tasks at hand and are coordinated enough to move that grill from the backyard to the garage without rolling it over your toes, yet enough of an ABV to help you stop visualizing what Mother Nature could do to life-as-you-know-it in the near future. This might be a good time for a tasty Gose, a session IPA or maybe even a Pilsner Urquell.
Hunkering Down Beer:
Once you are settling down for the duration, it is time to break out the good stuff. This is that special occasion you've been waiting for to put your tiara on and bring out those rare and exceptional beers you've been saving for a treat. We are not going anywhere for the next 24-48 hours, (well, except for running back and forth into the bathroom/saferoom every time there is a tornado warning.)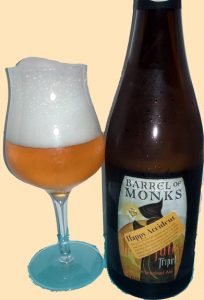 Hmm, let me see. Maybe the cans of AleSmith Boxcar Speedway Stout that we picked up on last year's California Beer Rush Tour? Or some of the Westvleteren 8s and 12s that are sitting in my coke machine? Ooh! We have a bottle of Barrel of Monks Happy Accident! Checking through the stock can provide entertainment in itself, but knowing you are going to get to finally drink all of this stuff? I think we found the silver lining to hurricanes!
At any rate, my advice to you is this: Whatever your taste buds desire, regardless of rarity, value, or if you might be breaking up a full set from a vertical flight, open that sucker and enjoy every. last. drop. Your satisfaction will be the one thing that is certain when everything else is not.
Post-Hurricane Cleanup Beer: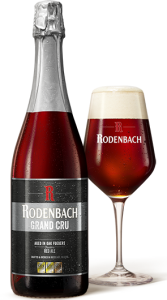 It is hot. Trees are all over the place. Hopefully your house and car are in the same spot as they were when you went into lockdown. If you are lucky, you have power and a/c to go back into after a few hours of pulling debris and your neighbor's lawn furniture out of your pool or cutting down broken trees and fencing. If you are not lucky you are shoveling mud out of your living room or putting tarps up. Regardless, it is still hot. Hurricane season comes to the southeast while the temperatures are high and it is usually miserably humid. You are hot from cleanup work, hot from aggravation, hot from no power. While I was shoveling out my pool all I could think of was IPA, IPA, I need an IPA. Why doesn't the beer fairy come out and bring me an IPA? No beer fairy appeared. So, I went in and found one in the fridge. Mike was drinking a Saison. While my go-to for heat is usually something like an IPA or a German Pils, sometimes the heat makes me hanker for that mouth-watering tartness of a Flemish Red like Rodenbach Grand Cru– it is amazingly refreshing as well as delish. Point is, now is the time for something cool, wet and thirst-quenching.
Celebration Beer:

It's okay, the fairies may have not brought me a beer, but the angels were watching over me and mine. All of my family members and their homes and businesses survived with limited damage. So, I think we need to add one more type of beer here – some sort of celebratory beer- perhaps a Malheur Brut or some Deus in lieu of that bottle of Champagne?
Thanks to all of you who sent us your well wishes and positive vibes during Hurricane Irma.
"Well, I woke up this morning and got myself a beer. The future is uncertain and the end is always near."- Jim Morrison