Asheville Beer Vacation Itinerary
Day 1
If you've toured Asheville with us before, it's time to come back as we explore further out into the breweries that have contributed to Asheville's reputation as one of America's great beer destinations! We've changed things up with a fresh list of breweries, sightseeing and meals for our 2019 Asheville Beer Safari Weekend!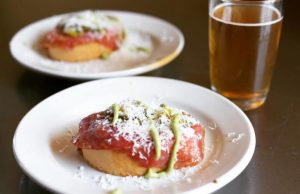 Instead of a traditional guided tour and beer paired dinner, we are excited to kick off this year's beer safari weekend with an exclusive exploration of Asheville through food and drink during our food tour of Asheville! Our private "moveable feast" has been curated specifically for Bon Beer Voyage and will bring us to a number of local dining and drinking establishments to experience the best of Asheville's culinary scene while we learn about the history and culture of one of America's favorite beer cities.
After our dining tour, feel free to take a walk on your own to digest or join Mike, your beer guide, for a bit of beer hunting to one of the local pubs or breweries for more of the local suds scene.
---
Day 2
Today we will be traveling by private motorcoach so that we can experience some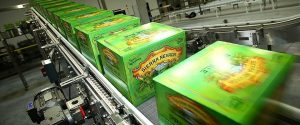 of the amazing breweries that are a bit off the main grid off Asheville's downtown brewing scene. After breakfast at the hotel, we'll start the day off in Mills River, North Carolina, home to Sierra Nevada's North Carolina brewery. The grounds and brewery here are spectacular here and a must see if you are coming to the Asheville area. Of course, we have a very special private tour and tasting arranged.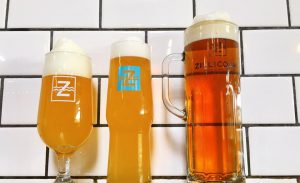 Next, we are off to Zillicoah Beer Company, where we will learn why this riverside brewery has fast become the fave of a number of locals and visitors alike. We'll also try some of their great beer, and enjoy lunch while we are here.
To have a tour that is true to Asheville's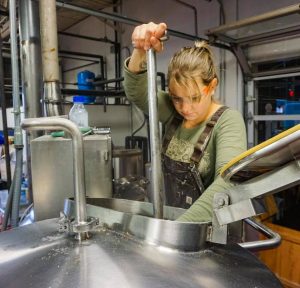 brewing roots, we had to include a stop at Highland Brewing -the brewery that started it all in 1994, when they were the first legal brewery in Asheville since before prohibition! If you don't live in the southeast US, you can't get a hold of their beers; so make sure you have some room to pack a few bottle to take back to wherever home is!
Take the rest of the afternoon to explore Asheville's south slope or perhaps attend a local fest (more info to follow on that!)
Tonight we have one more event in the works, details coming soon!
---
Day 3
All good things must come to an end. Enjoy breakfast at the hotel before departing to wherever your travels lead you next!
Special Early Booking Pricing
Only $729 per person Double Occupancy
Limited Single Occupancy Room Available $899pp
Limited Triple Occupancy Rooms Available $674pp
Take Advantage of Presidents Day:
Tour begins on Valentines Day Feb 14th: Not only will this tour make a great Valentines Day gift, but you might be able to take advantage of the long holiday weekend with Monday Feb 17th being Presidents Day! We have special pricing at the hotel for those who would like to take advance of this extra time off from work , just call us or send us an email asking about this special offer.
---
Not ready to book just yet?
Email us or call 1-888-U-Go-Beer with any questions you have on the Asheville Beer Vacation Itinerary!
---
Please Read our Terms & Conditions, and complete your Signature & Release Form before you travel. You will need to sign and then either mail or fax this page back to us at least 30 days prior to tour departure-thanks.
Our beer tour itineraries are subject to change due to unforeseen circumstances such as inclement weather, transportation problems, or an unexpected business closure. We're continually looking for ways to improve our tours and we sometimes come across a special new pub or brewery since the itinerary was published that we'd like to share with you. Since our beer tours are planned far in advance, we may occasionally adjust the itinerary as necessary to provide you with the best trip possible! Since a minimum number of passengers are required in order to run each trip, we suggest you refrain from non-refundable air purchases until 2 months prior to your departure date or confirmation of sailing.