It's Almost Time for the 2011 Tampa Beer Safari-Register Today!


Bon Beer Voyage invites all craft beer lovers to a weekend of great beer, great food and a great time!
Our Tampa Beer Safari will begin on
Friday evening, February 18th and will run through Sunday morning, February 20th, 2011

.
This happens to be President's Day Weekend, so you might even have Monday off to recover! Lucky You!

Our Beertastic Price of only $475 per person double occupancy
(limited single occupancy rooms available for $650 pp)
Includes:
·        2 Nights Lodging (double occupancy) in Tampa's Historic Ybor City
·        2 Breakfasts
·        2 Awesome Beer-Paired Dinners created especially for our group
·        Saturday Lunch with beer
·        Private Motorcoach for visits to Local Breweries with tastings! Includes Saint Somewhere, Cigar City and Dunedin Brew Pub.
·        Visit to Tarpon Springs
·        Brewery Tours
·        Beer Hunting Expedition with our Beer Guide
·        All Taxes on included hotels, meals and transportation
·      Beery Surprising Other Stuff!

 Call Today- Space is Limited! 1-888-U-Go-Beer (888-846-2337)
or reserve by clicking below
The rate is $475pp double occupancy
(please note: there are a limited number of single occupancy rooms available for $650pp call soon!)

---
 Tampa Beer Safari Weekend Details 
Why Tampa?
The first brewery in the state of Florida, The Florida Brewing Company (later known as the Tampa Florida Brewing Company) was founded in Tampa in 1896 by cigar industrialists. Although the TFBC only survived until 1961, fortunately for us beer & brewing still play a part in Tampa's economy. Last year's Tampa Beer Safari proved that Florida has much more to offer than just the mouse and the beach. So we invite you to join in exploring the Beerific Sites of Tampa during our 2nd Annual Tamp Beer Safari Weekend!
Ybor City…
Known as Tampa's Latin Quarter for over a century, Ybor City is an exotic blend of aromas, flavors, sights and sounds.  From the scent of roasting Cuban coffee early in the morning to the rhythms of Latin music late into the night, Ybor is a feast for the senses.
Browse eclectic shops and art galleries or visit one of the museums.  See a "hand-rolled cigar" being made or just relax and "people watch" with a cup of Ybor's famous cafe con leche. Listen to the music of the night – jazz, blues, salsa, reggae and even hip-hop emanate from a selection of pubs, patio bars and nightclubs.  Ybor is alive with a variety of entertainment that makes it one of Florida's top-ranked nightspots.
Founded by Vicente Martinez-Ybor as a cigar-manufacturing center, Ybor City today is one of only two National Historic Landmark Districts in Florida.  Red brick buildings, wrought iron balconies and narrow brick streets give it an old-world charm that is a refreshing change of pace from the beach and the mall. Enjoy Ybor's "spirited sights" during our private guided tour…
Tarpon Springs…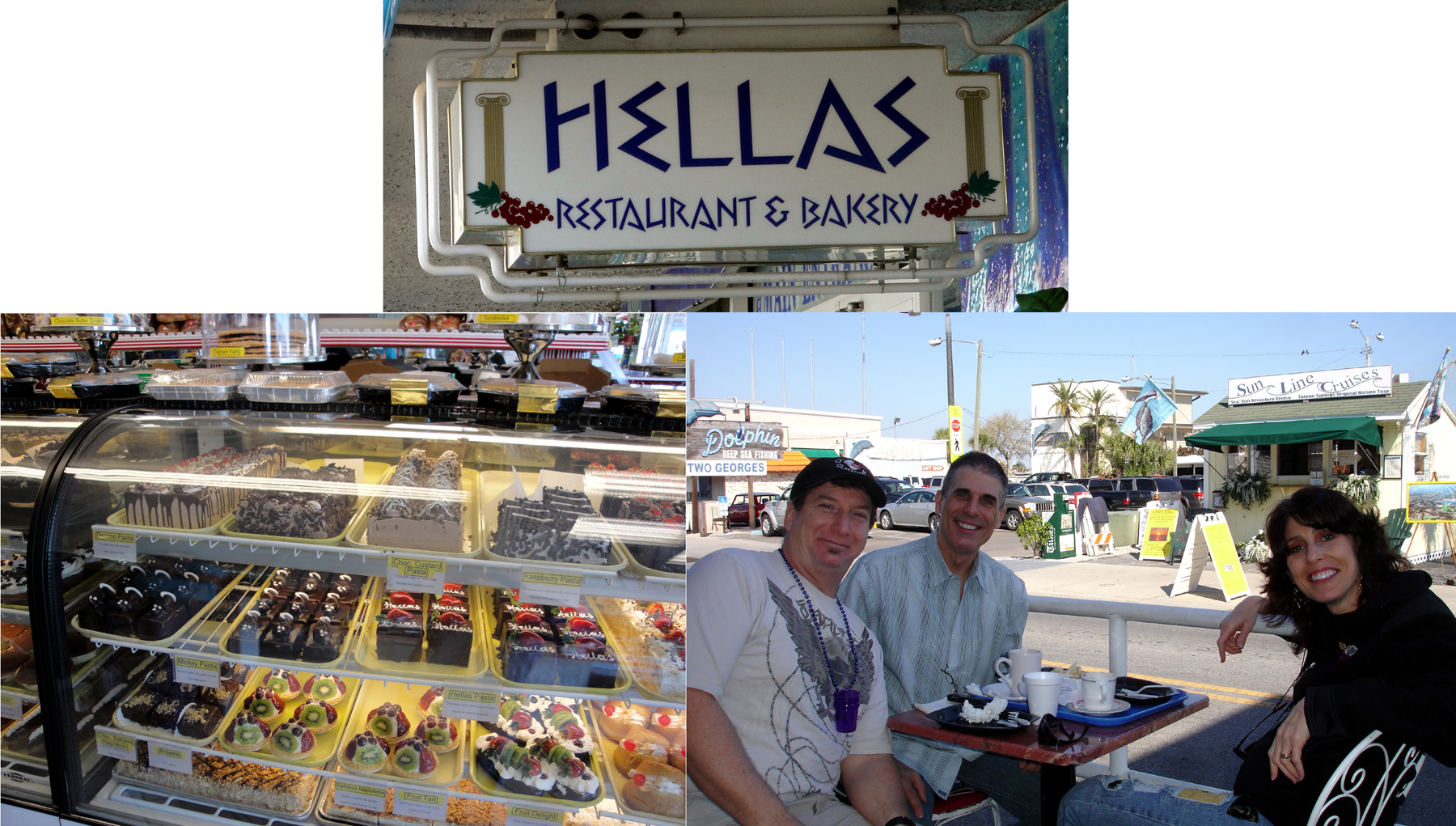 Tarpon Springs, Florida's own Greek village is known as the Sponge Capital of the World. Here you will find authentic Greek restaurants, bakeries with mouth watering pastries and shops full of jewelry, hand-rolled cigars, Greek and Florida Souvenirs and of course, sponges! Take a stroll along the waterfront and see the sponge boats with sponges strung out to dry, or take a short cruise to learn about the sponge trade and how professional sponge divers operate.
Beer Paired Dinner Venues:

Bernini Italian Restaurant
In the heart of historic Ybor City lies a restaurant that will take your dining experience to the next level of sophistication. It's Bernini – an eclectic eatery where the cuisine compliments your surroundings.
BERNINI is named after the famous sculptor, architect and painter, Giovanni Lorenzo Bernini, of the late renaissance period (1598-1680). He is best known for being the founder of the Baroque style of art. Prints of many of his sculptures adorn the restaurant's interior.
Our dinner tonight will include two beers hand-picked by our Tampa beer specialist to complement our authentic Italian menu choices
Flemings Steakhouse:
Stylish, contemporary dining is the hallmark of Fleming's. The menu features the finest in prime beef, augmented by a tempting variety of chops, seafood, chicken, generous salads, inventive side orders and indulgent desserts. We have the good fortune of having a 4 course beer paired dinner created especially for our Beer Safari by the chef at Flemings, who, as luck would have it, is a beer enthusiast himself!  Our specially prepared and paired dinner at this award winning steakhouse will be an experience you won't soon forget.
Brewery Visits
Dunedin Brewery (Saturday's lunch, tour and brew stop):

Fermenting since 1996 and still going strong, Dunedin Brewery, located on the west coast of Florida in the Scottish heritage town of Dunedin handcrafts all of their ales for your enjoyment from their Piper's Pale Ale to their Apricot Wheat.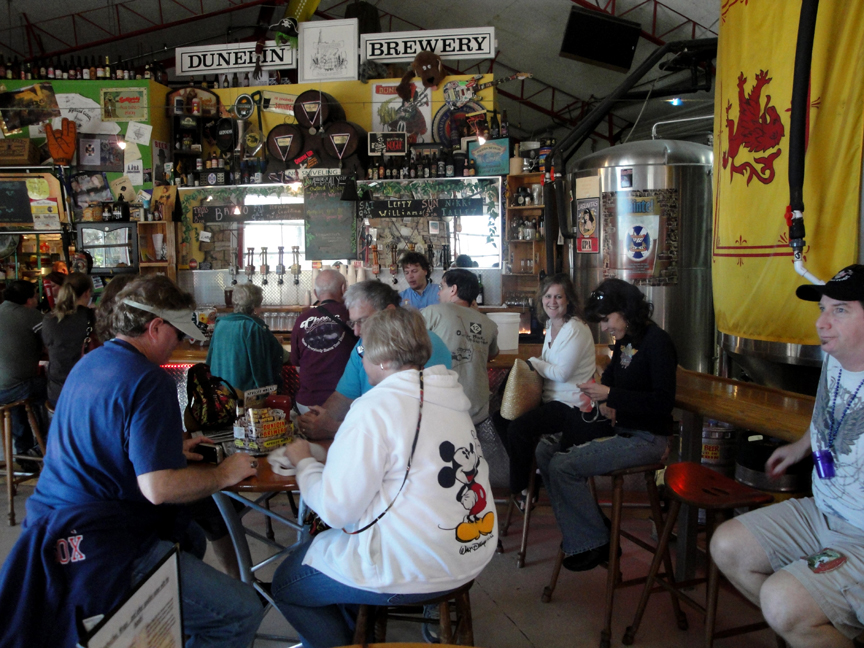 They also have a great menu including the most awesome Pacific Coast Fish Tacos you will find east of Baja!
With great atmosphere, great food and 9 ales brewed year round as well as 5 or more seasonal offerings throughout the year, this is our kind of lunch stop!
Cigar City Brewery: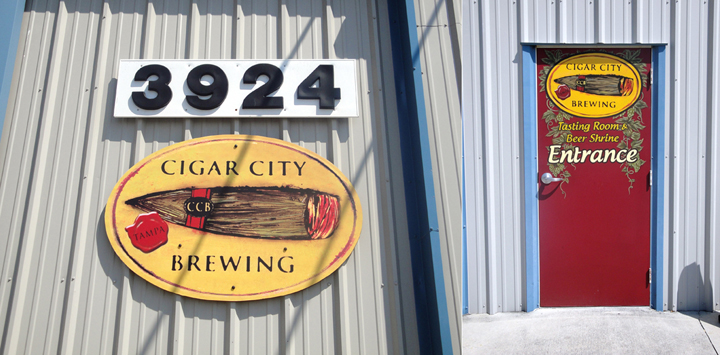 Do we really need to introduce these guys? CCB was founded by beer columnist and Tampa native Joey Redner in the summer of 2007. Since its inception CCB has been guided by Joey's passion for both great beer and the city of his birth.
With the creative input and expertise of Great American Beer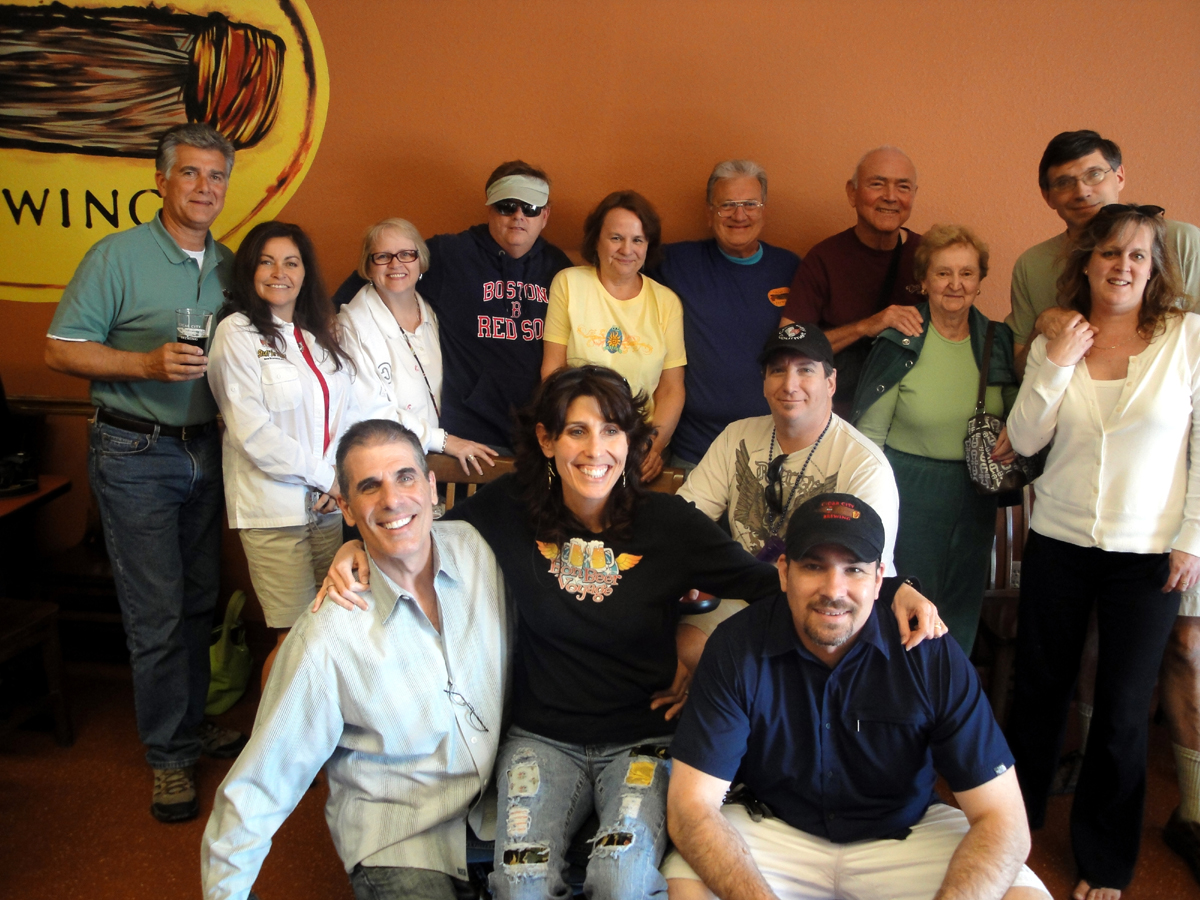 Festival and World Beer Cup award winning brewer Wayne Wambles, Cigar City Brewing endeavors to make world class ales and lagers which celebrate the rich heritage and traditions that make Tampa one of the world's most unique cities. With this goal in mind Cigar City Brewing incorporates local ingredients in the brewing process and always considers, during recipe creation, the local foods CCB beers are likely to be paired with. The result of this dedication is handcrafted beer that imparts a sense of place and pairs as well with gourmet cheeses as hearty Cuban sandwiches.    
Saint Somewhere Brewing Company: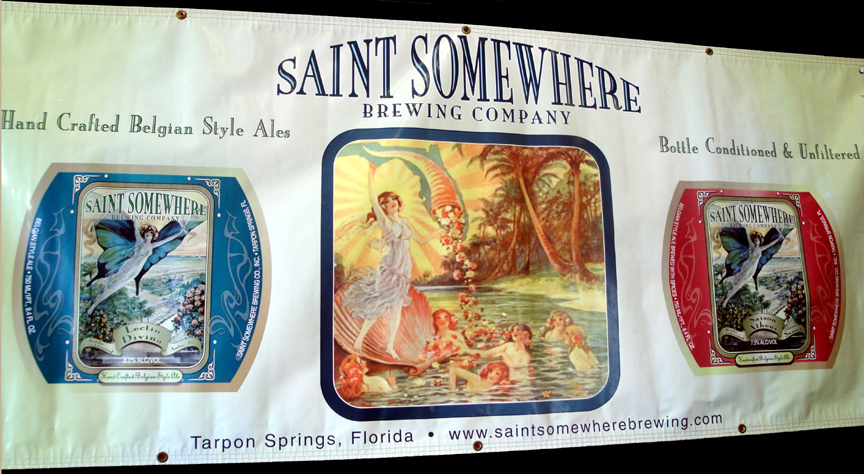 Saint Somewhere is a small batch brewery, located in Tarpon Springs, Florida, which specializes in traditionally brewed, hand-crafted Belgian-style ales. All of their ales are bottle-conditioned and unfiltered and receive a dose of Brettanomyces at bottling. Despite the homage to Belgium by the strict use of Belgian malt & wheat and whole noble hops, Bob Sylvester, owner and brewer, adds a little bit of Florida by open fermentation as well as by using old Florida advertising art on his labels. The stuff inside the bottles is as much art as the labels though, especially his latest creation, Pays Du Soleil .        
And of course, the name Saint Somewhere comes from a Jimmy Buffett song, so let's be real, Belgian may be at the heart of it, but this beer has Florida soul!
Bob Sylvester, brewer & owner of Saint Somewhere Brewing Company in Tarpon Springs talks about his latest creation, Pays Du Soleil in this video:

[youtube=http://www.youtube.com/watch?v=RwfVUM1POqk&fs=1&hl=en_US&color1=0x5d1719&color2=0xcd311b&border=1]
Safari Accommodations
No tents on this Safari! Our accommodations are the Hampton Inn & Suites Ybor City Tampa/Downtown-the best location right in the historic district in downtown Ybor! The colorful Cuban influences of Ybor City with its authentic restaurants and shops are just steps from our hotel in Tampa. If you are driving in, we have arranged for free parking at the hotel. There is also complimentary high speed internet access in all rooms, so you can email your friends back home to tell them what they're missing! Special rates may be available for those guests wishing to stay an extra night and take advantage of the holiday weekend, just ask!
Love Great Beer?  Join Us on a Bon Beer Voyage Beercation! www.BonBeer.com