How does this sound for a Beercation Checklist?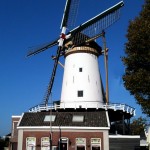 •Discover some of Belgium and the Netherlands' world class breweries and enjoy some stellar beers as you take in beer meccas from the legendary Cafe Trappisten at Westmalle, where you can experience a trip trap- that is, half Westmalle Tripel and half Westmalle Dubbel-(talk about your glass being "half full"!)  to Brouwerij de Molen, which is located in a windmill!  Here, we will tour and taste some of the best beer in the Netherlands, enjoy a delicious lunch (with beer, of course!) and have time to check out their bottle shop- which houses a great selection of international beers!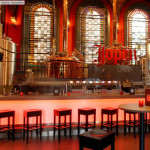 •Spend some quality time in the eclectic and beer filled city of Amsterdam and it's surrounding communities. Tour and taste at Brouwerij De Prael, located in the heart of the city.  Get an insider's view of the real Amsterdam during our privately guided walking tour.  Visit Jopenkerk, Brouwerij Jopen's location that has been built right inside the old St. James Church -stained glass windows and all. We are really looking forward to touring and tasting in such a stunning location.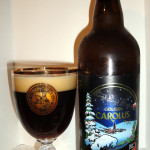 •Taste and Tour at Brouweij Het Anker, home to Gouden Carolus, and one of the oldest breweries in Belgium.  This historic brewery dates back to 1471, when Charles the Bold granted the beguine sisters of Mechelen permission to brew beer for their private use, completely free of duties and excise taxes! While we are here, if time allows, we might even visit their whiskey distillery.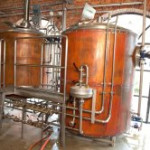 •Visit, tour and taste at Brouwerij Hof ten Dormaal, a very unique self sustaining, family owned, farm brewery. Their delicious beers are made completely from products, such as barley and hops, that are grown on their own farm. In fact, they even uses oil made from rapeseed produced on the farm as the primary source of energy for the boiling and cooling processes in their brewing! Doesn't get much fresher and authentic than this!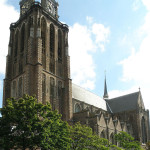 •Climb the 279 steps to the top of the tower of Onze Lieve Vrouwe Kerk(Our Lady's Church) in Dordrecht and be awed by the amazing panoramic view over the oldest city in the Netherlands…then be rewarded for your climb back down by a visit and sampling of beers from one of Dordrecht's local breweries.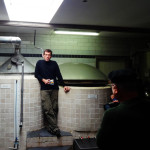 •Visit a small family brewery with a big selection of amazing beers, well worthy of their 2013 Zythos award. De Dochter Van De Korenaar, which translates into English as "the daughter of the corn ear"is an old Flemish expression for beer. Records  indicate that Emperor Charles V around 1550 preferred the "juice of the daughter of the Ear of Corn' better than the "blood of grapes." In other words, Charles preferred beer over wine- As do we, especially when it comes to Ronald Mengerink's brews!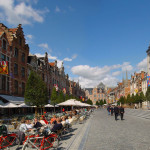 •Soak up the scene in the vibrant city of Leuven, home to the university where many of the Belgian breweries, Westvleteren included, store their yeast samples.  Tour here with our local guide and see the sights including the Town Hall, a gem of Gothic architecture. Experience the Oude Markt, known as the "worlds longest bar" with 40 cafes around the square, the students of this university town rarely go thirsty!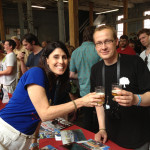 •Meet the talented Pierre Tilquin, of Gueuzerie Tilquin, visit his lambic blendery and taste some of his world famous Gueuze.  And if this visit is something that makes your mouth water, fair warning that there is one other amazing brewery we have in store for you in this style that we are heading to as well!
•Unpack only once and cruise your way through Belgium & The Netherlands on a private canal boat with a small group of other like-minded beer lovers. Feast on superb multi-course meals prepared by your 1st class private chef. Enjoy the relaxed pace of barge cruising and soak in the scenery as you spend some time sailing along the canals.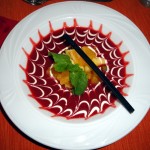 •Satisfy your curiosity about local history and culture by exploring this fascinating region with privately guided tours of Amsterdam, Antwerp and Leuven. Savor some Cuisine a la Bière. And of course, sip your suds like a local as you hunt down some great beers at the pubs with your onboard Beer guide!