Sheesh! When you read that it's so cold that beer can't be shipped, it is just too cold.  And it means that even those of us who are living the good life in the temperate southern states could even be affected by winter weather.  Not good.  We all need to take a stand against this crazy cold crap and find some ways to warm the heck up! Thankfully, we have some ideas to help you grin and beer it!
Get out to some fabulous fests! This is fest season, people!  We have some great fests coming up in February here are 2 of our favorite upcoming options: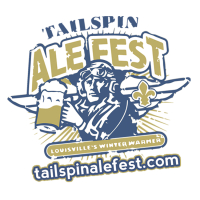 The Tailpsin Ale Fest on Feb. 17 is held in the WW II era hangar at Louisville Executive Aviation in Louisville, KY. This brewnique fest with over 75 local and national American craft breweries will also have a special "Kentucky Heritage" section featuring beers brewed in the bluegrass state. There will be vintage airplanes on display and photo opportunities with pin-up girls, live entertainment and some of Louisville's best food trucks on hand.
In Florida, where heat is more the issue than cold, The Best of the Belgians Brew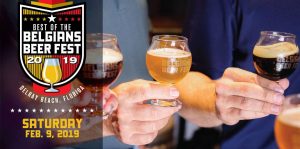 Fest in Boca Raton FL. will be held inside an air-conditioned facility at the South County Civic Center in Delray Beach!  The fest will be the first of its kind in South Florida to feature Belgian-made and Belgian-inspired beers from breweries around world, including many local brews, offering beer lovers a rare opportunity to sample an enormous selection of some of the best Belgian-made and Belgian-inspired beers.
During the event, more than 60 beers will be flowing from local, national, and globally-known brewers like Ommegang and Orval, as well as some that are lesser known on this side of the pond, but have a fan base here such as De Struise, De Dolle, Abbaye des Rocs and De La Senne.
Barrel of Monks, hosts of this fest and other Florida breweries will also be sharing their own takes on Belgian-style beers.  VIP ticket holders will have access to specialty beers that will make any Belgian beer fan's mouth water, from Westvleteren 12 to Cantillon's Fou' Foune (a lambic ale with apricot) among others.
Tickets were still available for both fests at the time of this posting.  Please see our fest and event page for other upcoming fests!
Wait until Valentine's Day is over and hit up your local stores for all of the leftover valentine's chocolate on sale!  Grab some of the good stuff while it's a deal, pick out some nice warming beers and host your own beer and chocolate pairing!  Feeling guilty about this type of indulgence? Check out our previous article to learn why you should be eating chocolate and drinking beer!
Warm up with a Winter Warmer Beer!


Pick up a winter warmer beer. This is the time of year to enjoy something a little different, like

Cascade Brewing's Glueh Kriek

. In London and elsewhere from the 17-19

th

centuries a drink called "flip" was served during the winter. It was a concoction of warmed ale, brandy or rum, sugar and spices like nutmeg. 

This article on Vinepair

offers suggestions on how to make your own winter warmer beer.  

Warm Up Your Brain by learning about a Hottle!
Did you know that long before you were warming up your morning brew with a portable heating rod in your hotel room, folks were warming up the other kind of brew with a tool similar to a fire poker called a loggerhead, flip dog or a hottle!  Check out this interesting article on beer warmers to learn more.
Warm Up by Planning a Summer Vacation to the Sunny South of France for some beer… along with wine tasting, gourmet food, sightseeing, truffle hunting, medieval villages and some amazing experiences during our Provence Dreams Vacation. Sure, it may be more wine than beer, but if you are a wine fan as well, the thought of staying in a Chateau in the middle of a vineyard just outside of Châteauneuf du Pape should warm your heart!