Enjoy VIP Access and Exclusive Brewery Tours and Tastings: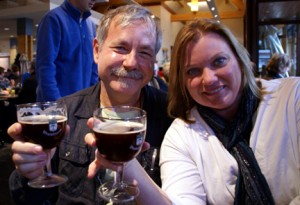 Sip unique regional brews in some of the most historic and best beer-stocked pubs. Visit beer lovers' "Meccas" such as Chimay, Rodenbach and St. Bernardus, as well as a host of other incredible breweries on the Belgium and France Beercation Cruise 2020.
Experience Europe Like a Local: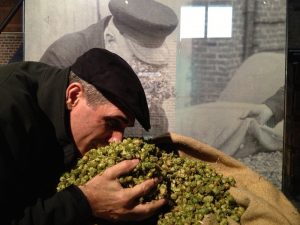 Soak up the Vibrant Colors, Aromas, Flavors and International Flair of Lille, France at a gourmet tea room or cheese shop, a museum, a sidewalk café or strolling the cobblestone streets of the Vielle Ville. See beer in a new light when we visit Wambrechies, an historic distillery that makes genever, a form of gin, out of beer! Satisfy your curiosity about local history and culture by exploring this fascinating region along the French/Belgian border at WW1's Flanders Fields Museum, Popering's Hops Museum and the old historic quarter of Lille.
Savor Gourmet Meals and Cuisine a La Bière: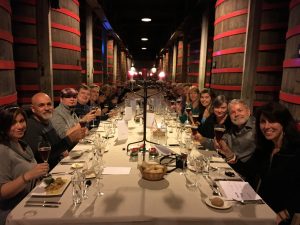 Tempt your tastebuds with meals prepared with fresh local ingredients daily by our private chef onboard, during some amazing beer tastings and regionally inspired lunches along the route and at an exclusive gourmet beer-paired dinner at Rodenbach where you'll be treated like royalty. Experience for yourself why Bon Beer Voyage won the 2017 and 2018 World Food Travel Association's Food Trekking Awards for Best Tour Operations on Water.
Relax with Comfortable Accommodations:
All of the cabins on our canal cruiser are individually climate controlled with heat and air conditioning. Each cabin has two twin beds, a window and private bathroom with shower.
Be Our Guest:
Relax it's your vacation! No driving! No figuring out where to eat or how to get from one place to the next! We are happy to help with any of your beercation planning. So don't hesitate to contact us for pre or post hotel nights, flights, insurance quotes, or for any other assistance you may need. Get ready for the best beercation cruise ever!

October 17 – 24, 2020
Early Booking Prices!
Only $3194 per person Double Occupancy
Very Limited Availability of Single Occupancy $4085pp

The most convenient airports for this beercation are:
Arrival: Brussels Airport (BRU)
Departure: Brussels Airport (BRU)
Book My Belgium & France Beercation Cruise 2020
Click Here to see the Detailed Day to Day Itinerary of the Belgium & France Beercation Cruise
---
Not ready to book just yet?
Email us or call 1-888-U-Go-Beer with any questions you have on the Belgium & France Beercation Cruise 2020!
Included
Privately Chartered Canal Cruiser Accommodations Aboard The Fiep
VIP Brewery Tours and Tastings
On-Board Meals with Private Chef
Privately Guided City Tours
Entry to Museums and Sightseeing
Trappist Cheese Tasting
Private Motorcoach Transportation
Local Cuisine Lunches with Beer
Exclusive Gourmet Beer-Paired Dinner at Brouwerij Rodenbach
Not Included
Airfare and transportation to and from tour start point and end point
Meals or drinks with meals not specified in the itinerary
Personal expenses such as laundry or telephone calls
Expenses for any activities not included on the itinerary
Passport or visa fees
Gratuities for barge crew, guides, bus drivers and tour leaders
Tour insurance to cover tour cancellations/interruptions, lost luggage, etc
For full information, please navigate to our Terms & Conditions webpage
---
Please Read our Terms & Conditions, and complete your Signature & Release Form before you travel. You will need to sign and then either mail or fax this page back to us at least 30 days prior to tour departure-thanks.
Our beer tour itineraries are subject to change due to unforeseen circumstances such as inclement weather, transportation problems, or an unexpected business closure. We're continually looking for ways to improve our tours and we sometimes come across a special new pub or brewery since the itinerary was published that we'd like to share with you. Since our beer tours are planned far in advance, we may occasionally adjust the itinerary as necessary to provide you with the best trip possible! Since a minimum number of passengers are required in order to run each trip, we suggest you refrain from non-refundable air purchases until 2 months prior to your departure date or confirmation of sailing.
---