Win a trip for 2 on a
Bon Beer Voyage Beercation Cruise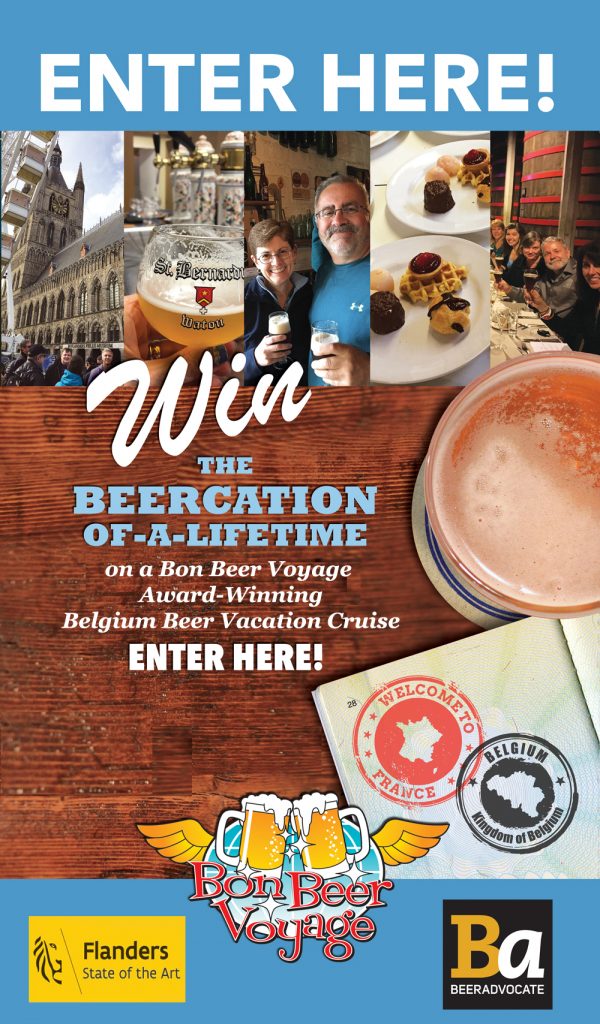 Join us for a weeklong beer lover's dream trip as we cruise along the canals and waterways of Belgium in our private canal cruiser, complete with our own first class private chef! Unpack only once, then relax and enjoy the beercation of a lifetime!
Special Thanks to our Promotional Partners
CONTEST ENDED JULY 31, 2019 at Midnight EST.


Winner to be announced soon.